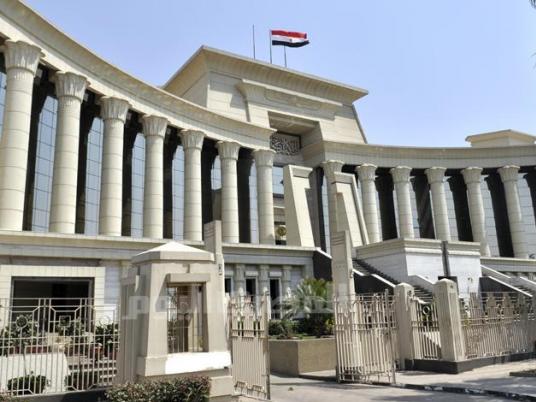 The liberal Tagammu Party called Wednesday to "rescue" the Supreme Constitutional Court after Justice Minister Ahmed Mekky asked the court to give up the role specified for it in the 1971 Constitution.
According to the Constitution, the SCC is "an independent and stand-alone judicial entity," and is responsible for "exclusive jurisdiction of the constitutionality of laws and regulations, and the interpretation of legislation."
The minister has called for the SCC to only be responsible for litigation, which would, according to Tagammu, result in Egypt losing constitutional and judicial oversight.
This diminishment of the SCC would destroy judicial independence and the civil state, Tagammu said. It called on all judicial bodies and political forces to declare solidarity with the SCC judges and defend the independence of the judiciary.
The SCC has been in the spotlight since it ruled to dissolve the Islamist-dominated Parliament in June, and then canceled the president's decree to reconvene it in July.
This verdict was criticized by many activists and political forces, who accused the court of belonging to the former regime.
The People's Assembly withdrew a proposal in May to restructure the court system after it provoked a storm of angry reactions from political and judicial figures.
Edited translation from Al-Masry Al-Youm