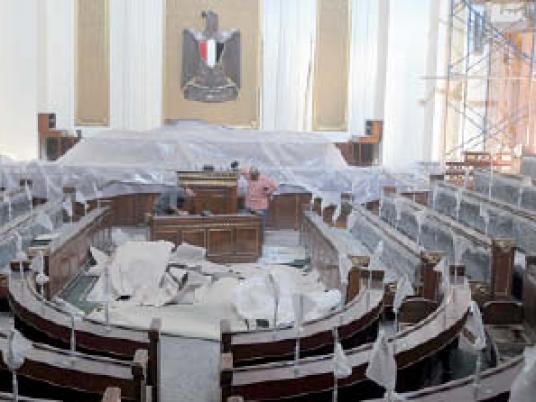 The leftist Tagammu Party has slammed the existent law regulating parliamentary elections, saying it could help Islamist groups return to the political scene.
Abdel Nasser Qandil, the party's secretary of parliamentary affairs, told Al-Masry Al-Youm that the current legislation limits voters' choices to "political Islam and vestiges of the Mubarak regime".
Elections for the House of Representatives, initially slated for March, had been postpone indefinitely after a Supreme Constitutional Court labelled some articles as unconstitutional.
Qandil blamed the electoral crisis on Transitional Justice Minister Ibrahim al-Heneidy, who also heads the presidency-decreed legislative reform committee. He said the committee "had caused the country to fall into unbearable mistakes".
َQandil also slammed the minister for lacking "civility in his political rhetoric", as he put it, adding that he "openly voices his animosity towards political powers".
Egypt's presidency had reiterated committment to hold parliament elections, one of the most important requisites of the political roadmap adopted following the ouster of former president Mohamed Morsi. Government critics have voiced fears the presidency is not interested in holding the polls in order to maintain exclusive legislative powers.
Edited translation from Al-Masry Al-Youm