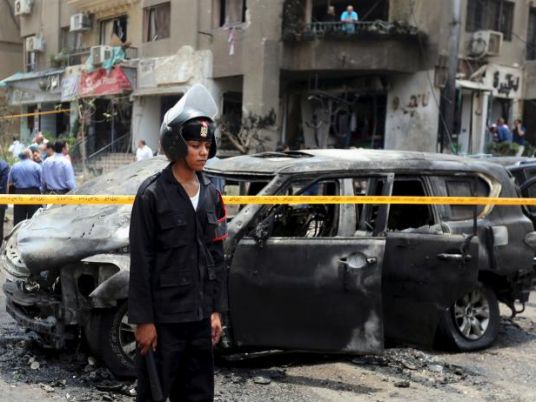 The bill amending the anti-terrorism laws, which has been approved by the government, is "unconstitutional" says the leftist Tagammu Party, as the draft drew criticism for possible further restrictions of political and press freedoms.
The Cabinet introduced amendments toughening terrorism-related penalties following the assassination of former public prosecutor Hesham Barakat, as well as surging deadly encounters with militants in North Sinai which left dozens of troops dead.
Hussein Abdel Razeq, a member of the Tagammu Party's politburo, said the bill restricts the freedom of expression and press delineated in the Constitution. He told Al-Masry Al-Youm on Monday that the country was not in need of a terrorism law since amendments to the penal code had already enlarged the security forces' arrest powers, while the presidency had also adopted a law on "terrorist entities" in February.
"Countering terrorism is not through laws, but rather by advancing the performance of security bodies, besides economically, politically and intellectually combating extremism and violence," said Abdel Razeq.
The most prominent amendments included in the bill are related to curtailing judicial procedures in terrorist crimes, granting additional powers to law enforcement officers and investigators during interrogations and facilitating the procedures for investigating the funding of terrorism by decreasing the confidentiality of bank accounts. Other provisions foresee a five-year sentence to anyone using social media or the Internet to promote ideas leading to terrorist acts or to communicate with terrorist groups
Edited translation from Al-Masry Al-Youm