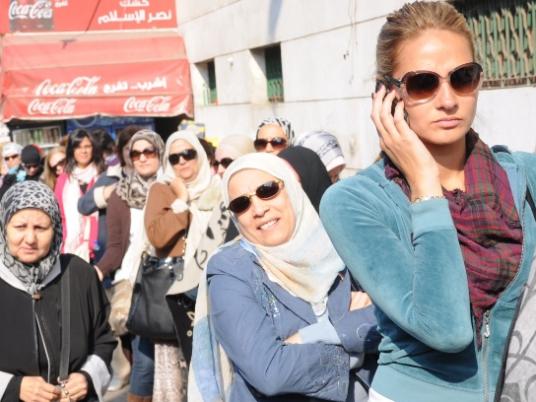 The Tagamu Party, Ghad Party and Conference Party withdrew from the Egyptian Front, an alliance of political parties that will run in the 2014 parliamentary elections, after they failed to agree on candidate lists.
Sources said the withdrawal of the three parties will lead to the collapse of the coalition because other left parties are headed by former Mubarak regime figures like Ahmed Shafiq who heads the Egyptian National Movement Party and Qadry Abu Hussein who heads My Homeland Egypt Party.
Vice President of the Conference Party Salah Hasaballa said the three parties will negotiate with former Prime Minister Kamal al-Ganzoury to join the Unified National List.
Hasaballa denied rumors that the three parties would join the Wafd Alliance.
Secretary of the Wafd Alliance Amr al-Shobaky stressed negotiations with the Conference and Tagamu parties to join the alliance.
Chairman of the the Generation Party Nagy al-Shehaby and member of the Egyptian Front said the rest of the parties are coherent and will continue to coordinate to run on individual seats and will coordinate with Ganzoury for lists.
Judicial sources said that the number of judges who will participate in the supervision of the elections will be nearly 14,000 judges.
Former Chief of Staff of the Armed Forces Sami Anan filed a lawsuit before the administrative court and demanded halting elections until the Political Parties Affairs Committee decides on the political party he plans to establish.
Edited translation from Al-Masry Al-Youm