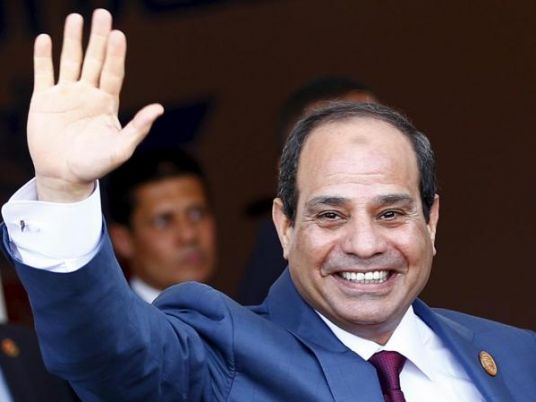 Egypt's Parliament is conducting final preparations for the inauguration of Abdel Fattah al-Sisi as president of Egypt for a second term, after he won the election held on March by 97 percent.
Sisi will officially begin his second term as president next Saturday according to Al-Ahram newspaper, following a constitutional oath before the special session of the parliament, which will attended by members of the House of Representatives as well as a number of guests and the media.
Anonymous sources quoted by Al-Ahram said that the number of people invited to attend the meeting is about a thousand, including Arab and Foreign ambassadors and heads of political parties.
President Sisi had been re-elected for a second four-year term with almost the exact percentage that brought the former-military commander to the presidential seat four years ago.
Following the end of the recent presidential elections that took place between Sisi and his rival Moussa Mostafa Moussa, the National Election Authority (NEA) announced at a press conference that 24,254,152 citizens voted in the elections at home and abroad out of more than 59 million eligible voters, representing a turnout of 41.05%.
It added that Sisi won 21,835,378 votes, while Ghad Party Chief Moussa Mostafa Moussa won 656,534 votes, 2.92% of valid total votes.
The NEA said the number of invalid ballots was 1,762,231 votes, amounting to 7.27 percent of the total votes. The 2018 presidential election is the first election in Egyptian history to be monitored by the NEA.
Sisi's sole rival Moussa announced he would be running for president in January and submitted his papers minutes before the deadline. The former presidential candidate had previously shown unwavering support for Sisi throughout the campaigning period prior to the election.