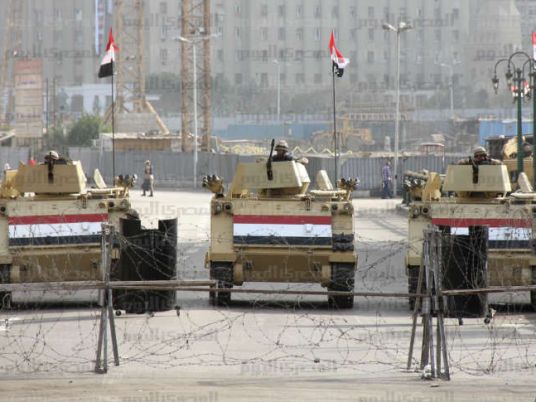 Police and army forces on Friday closed Tahrir and Rabaa al-Adawiya squares with barbed wire and iron barriers in anticipation of Brotherhood demonstrations.
They also deployed extra troops to secure vital installations in these areas.
Armored vehicles are stationed on Mohamed Mahmoud street, Talaat Harb street, Omar Makram, Bab al-Louk, outside the Egyptian Museum and in Simon Bolivar Square.
Traffic was jammed around Rabaa al-Adawiya square because of the tight security measures.
Edited translation from Al-Masry Al-Youm