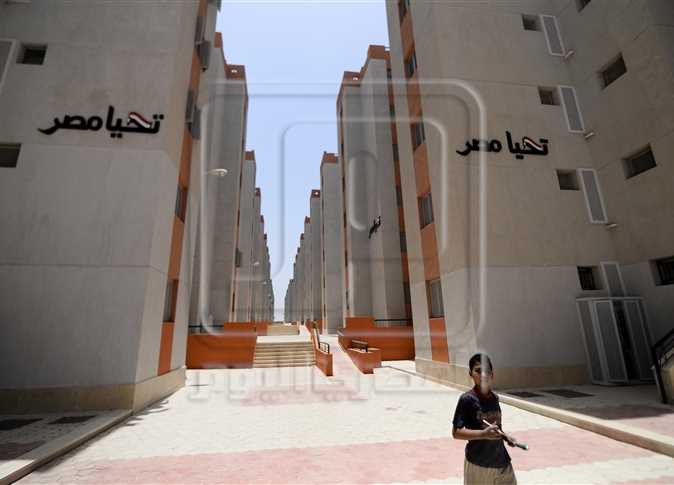 The Tahya Misr Fund announced on Tuesday that it would continue to provide urban and social development activities for those living in slums, insecure settlements and unplanned areas as part of plans for new integrated urban communities with a cost of more than LE2 billion, providing appropriate housing for 250,000 residents from slums and poorer villages.
The fund said in a report on its efforts in urban development and combating slums that it contributed to the construction of Tahya Misr city in Asmarat, Mokattam at a cost of LE1 billion.
The report added that the city is raising the living standard of more than 80,000 citizens, and features integrated facilities comprising 429 buildings and accommodating 18,000 housing units, 281 commercial units and dozens of service and entertainment areas.
The report said that combating negative social phenomena is an integral part of the comprehensive development concept implemented in Tahya Misr city.
According to the report campaigns were organized to educate children against cybercrime, provide classes for literacy and adult education, and organize regular awareness campaigns against the danger of drug abuse among youth.
The fund implemented the project to renovate the al-Assal area in Shubra district at a cost of LE91 million, rehabilitating 123 dilapidated houses in addition to 48 shops as well as upgrading the sewage network and building a market with 41 shops for street vendors.
The fund also pointed out its participation in the Bashaer al-Khair project in Gheit al-Enab, Alexandria, through the establishment of 12,000 housing units on an area of 119 acres with a contribution of LE600 million, serving around 60,000 citizens.
The report mentioned further projects for developing villages and upgrading the efficiency of rural houses. The fund had improved the efficiency for 7,264 homes in 232 of poorest villages in 15 governorates, serving about 36,500 citizens at a cost of LE200 million with improvements that included fixing the flooring and roofs.
Further efforts by the Tahya Misr Fund to face slum issues included the development of infrastructure and educational and service facilities for ten additional villages in the governorates of Assiut, Sohag and Qena, with a funding of LE213 million and serving 75,000 citizens.
The project included the construction and rehabilitation of schools, youth centers, post offices and sewage networks.
The report said that the fund also had projects in Aswan Governorate, noting that it implemented 14 projects in areas of housing, health care, sanitation and drinking water to meet the needs of about 400,000 people in Nasr al-Nubia City and other cities of the governorate.
Edited translation from Al-Masry Al-Youm