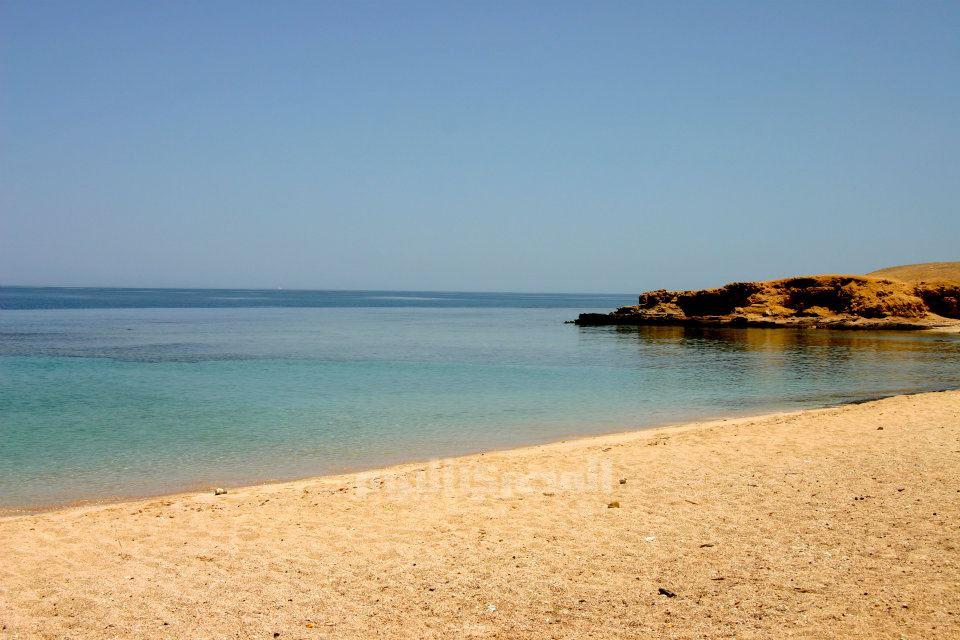 If you are Egyptian or just visiting Egypt, the Red Sea is definitely worth exploring. The road from Cairo all the way down to Sudan winds through some beautiful towns, fishing villages and ports that are a must-see.
The first seaside resort you drive by is Ain Sokhna, a popular year-round getaway for Cairenes. It's 100 km from Cairo and the highway is one of the best in Egypt, so in just over an hour you can escape the hustle and bustle of the city and enjoy a day out on the beach.
It's not a place where you can expect a lot of activities like diving or kitesurfing, but it's great if you feel like unwinding and enjoying the sunshine. The most popular resort there is Stella Di Mare, which can be very crowded on weekends. It is also worth looking into Mövenpick, Jaz Little Venice Golf Resort or Wadi El Dome.
For the more active travelers, sailing courses are offered at Dome Marina Sailing Center at Wadi El Dome. Wadi El Dome also has a marina where you can hire a boat for the day with a crew. For the golfers, Jaz Little Venice is your place.
South of Ain Sokhna is Zaafarana. Here you're just about far enough to start to get the feel for life on the Red Sea. The winds here are stronger, making it an attraction for kitesurfers who want to escape Cairo for the weekend. However, it seems that the Zaafarana Hotel has shut down for the time being.
Zaafarana is a good place to stay if you're planning on visiting the monasteries of St. Anthony or St. Paul, supposedly the oldest monasteries of the world. The Monastery of St. Anthony, founded by his followers soon after his death, has retained its original appearance despite successive restorations. The Monastery of St. Paul, also known as the Monastery of the Tigers, lies in a valley about 35 km south of St. Anthony. It's smaller and even more remote than St. Anthony, but you can still see a sarcophagus that is believed to contain the remains of the saint.
Gouna, about 150 km south of Zaafarana, is the next town along the coast. There is something for everyone here: water sports, golf courses, clubs, bars, restaurants, beaches and shops. You name it, they'll have it. When it comes to accommodation, there are numerous places to stay. If you're on a tighter budget, the Captain's Inn is worth looking into, but there is also a selection of hotels for the luxurious traveler.
Gouna is a good place to go if you want a relaxed break without feeling that you're in the middle of nowhere all alone. Considering how new it is, Gouna is still shaping its character, and it's a popular holiday destination for the "crème de la crème" of Egypt.
Just 20 km south of Gouna (about 370 km southeast of Cairo), lies what is now the city of Hurghada. For those that have not been back to Hurghada in the past 20 years, you will be surprised. It's no longer the small fisherman's town where the only hotel to stay in was the Sheraton, which sadly stands deserted. It is a thriving vacation spot filled with beachfront resorts and hotels. Hurghada is practically a city now, with busy streets, hundreds of shops, cafes, restaurants and malls to the extent that it can be quite overwhelming sometimes. If you are a diver, some great dive sites aren't far by boat.
Another attraction not worth missing while in Hurghada is the Mahmya, a protected area on Giftun Island that is now a national park.
Other activities available in Hurghada are kitesurfing, sailing, windsurfing and, of course, diving. For the less adventurous, there are glass-bottomed boats or snorkeling trips.
Further south (52 km) is the town of Safaga, a small Egyptian port famous for its phosphate mines, and a gateway from Saudi Arabia. It's also one of the points that connect the Red Sea to Upper Egypt by paved road. It was founded in approximately 370 BC by a Greek-Egyptian pharaoh and is considered an important therapeutic center, especially for rheumatoid arthritis, because of its black sand dunes and mineral springs.
Safaga isn't famous for nightlife like Hurghada and Gouna, but moreso for sightseers, windsurfers, kitesurfers and divers.
If you haven't been to the eastern desert, you can go on a day trip to the Roman-era granite quarries of Mons Claudianus (48 km inland) or go for a couple of nights to Luxor, which is only about 200 km away.
The next interesting stop is Quseir, which is 85 km south of Safaga. The very old fishing village still has a lot of its historical heritage intact and still feels like a fishing village. Make sure not to miss the sixteenth-century Ottoman fortress in the center of town. In pharaonic times, it was from here that boats sailed for Puntland. It remained a bustling port under the Romans, Ottomans and Islamic leaders; it was only after the Suez Canal was built that it was made redundant.
Make sure you pay attention to the buildings as you're driving through. Some of the old houses are still intact and really give you an idea of what it used to be 100 years ago. Supposedly there is talk of preserving it and protecting its historical heritage.
If you are going to stay here, then I would recommend staying at the Mövenpick, which was built at the site of what used to be the pharaonic harbor.
Even further south is the town of Marsa Alam (130 km south of Quseir). This is a great place to go if you're hoping to avoid the typical overcrowded and overdeveloped beach scene. All kinds of different accommodations are offered here. Utopia Beach Club is great, as well as Red Sea Diving Safari. Both are located in beautiful spots on the coast.
If you're looking for a quieter place similar to the Sinai camps, then make sure you get to Deep South. Deep South is located in Tondoba Bay, about 10 km south of Marsa Alam. The staff is very friendly and extremely helpful. Marsa Alam is a diver's heaven, however there are many attractions that will satisfy all kinds of palates, like kitesurfing, snorkeling, adventuring into the Wadi al-Gamal national park where there are wild gazelles and camels, and an old Roman village. It's also a great place to go and relax. There are beautiful beaches north and south of Marsa Alam. Make sure not to miss the mangrove beaches as well. Locations to visit while there are the Golaan Mangroves, Ras Honkorab, Marsa Samadai, the Dolphin House reef and many more.
There are daily flights or buses to Marsa Alam. If you are not planning on flying then it may be a better idea to ask your hotel for advice on the best ways to get there.