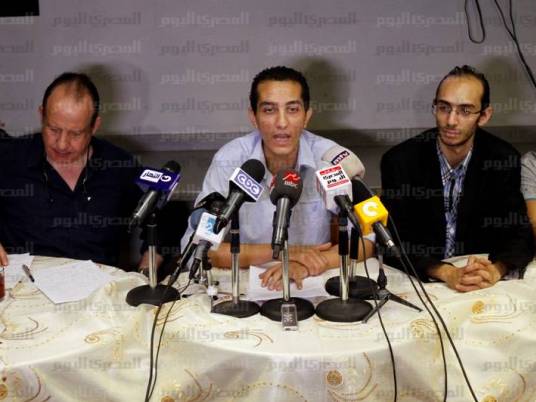 Tamarod campaign leaders have called on the Egyptian people to take to the streets on 6 October to celebrate the 40th anniversary of the 1973 October War.
The movement appealed to Egyptians to converge on Tahrir Square and the Ettehadiya presidential palace on Sunday.
Tamarod spokesperson Hassan Shahin stressed in a press conference Saturday that the movement backs the army and police in their "war against terrorism."
"Those who came down on 30 June and imposed their will on everybody and defended it will come down tomorrow to the squares to celebrate with the army," Shahin said.
Tamarod's Shahin said the October War saw Egypt fend off the "Zionist enemy," comparing Israel's "terrorism" to that of the Muslim Brotherhood in modern-day Egypt.
"We live under the same terror from an internal enemy called the Muslim Brotherhood that is supported by the American and Zionist enemies," he argued.
"Anyone who stands against the celebrations of October is outside the context of Egyptian nationalism and is considered a Zionist enemy."
Shahin added that the armed forces and police would confront attempts to spoil Sunday's celebrations.