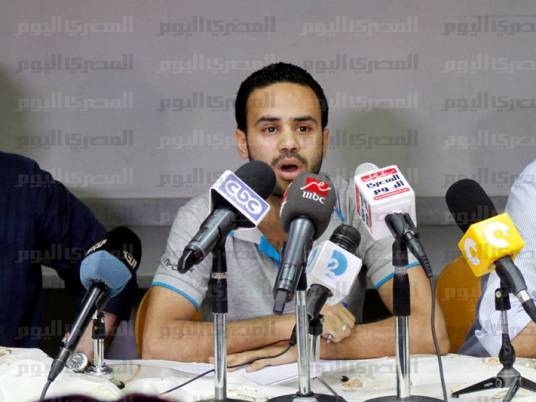 Tamarod would like to see a new constitution for Egypt rather than just amendments to President Mohamed Morsy's 2012 Constitutional Declaration, spokesperson Mahmoud Badr said.
Interim President Adly Mansour has tasked two constitutional amendment committees with amending the Morsy-era document.
But Tamarod has said Egypt's new government must go further.
"We want a civilian, democratic constitution that genuinely represents the 25 January revolution…upholds equal opportunity and does not differentiate between Egyptians on the basis of religion or race," Badr told Al-Masry Al-Youm.
He also said that Tamarod will submit its own ideas for the constitution after it collects thoughts from people who participated in the group's "Write your constitution campaign."
Badr said that the campaign rejects claims drafting a new constitution will be time consuming, adding that the constitution amendment committees will amend the more controversial articles.
Other articles will be reassessed to suit post-revolutionary Egypt, Badr added.
Consensual articles also need to be rephrased because "those who wrote them did not have enough experience and do not suit Egypt after the 25 January revolution."
The National Association for Change (NAC) has meanwhile flatly rejected the 2012 constitution, claiming it lacks legitimacy.
Article 60 of the Constitutional Declaration issued in March 2011 states that Egypt's new constitution should be ratified after the majority of Egyptians approve it.
This was not the case with Morsy's 2012 document, the NAC claimed.
The group, in a memorandum submitted to the rapporteur of the constitutional amendment committee on Tuesday, said the suspended constitution is illegitimate.
The breakout of the 30 June revolution, which the NAC claimed followed on from Egypt's 2011 uprising, should also be taken into account, it said.
"Amending an illegitimate document will bestow it with unwarranted legitimacy and justify its re-use," the NAC memo claimed.
The NAC also said that the Supreme Constitutional Court (SCC) ruled that the composition of the Constituent Assembly that wrote the 2012 constitution was itself unconstitutional.
The 2012 document is therefore invalid, it said.
Edited translation from Al-Masry Al-Youm