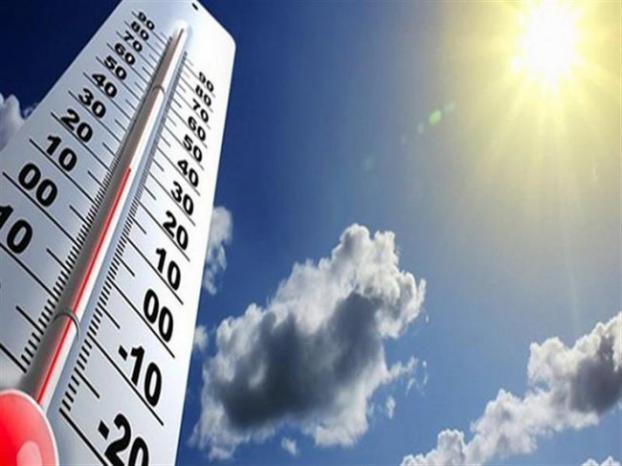 Meteorologists are predicting very hot weather for Egypt starting Saturday and continuing throughout next week, with high temperatures in Cairo exceeding 40C.
Senior official with the Egyptian Meteorological Authority Mahmoud Shahin said on Friday that, "There will be very high temperature increases starting Saturday."
He also said that there is a 30 percent chance of rain on Saturday in Cairo and a 50-60 percent chance of rain in southern Egypt.

Moderately hot weather and strong winds are expected for Friday in Cairo and Lower Egypt, and moderate weather and active winds along the north coast.
Meteorologists expect very hot weather Friday in northern and southern Upper Egypt.
They also predict mild weather at night in Cairo, Lower Egypt, and northern Upper Egypt. Colder weather at night is predicted for the north coast, and moderate weather is expected in southern Upper Egypt.
Experts said that the north of the country will be affected by high-pressure area centered over the western Mediterranean, while the south of the country will be affected by a low-pressure area centered over Sudan.
Temperatures predicted for Friday for the following cities are 29C in Alexandria, 36C in Cairo, 41C in Qena, 42C in Luxor, 42C in Aswan.
Waves in the Mediterranean Sea will be light to moderate, ranging between one and 1.5 meters in height, with northeasterly surface winds. Waves in the Red Sea will be moderate, ranging between 1.5 and 2 meters in height, with northwesterly surface winds.
Edited translation from Al-Masry Al-Youm