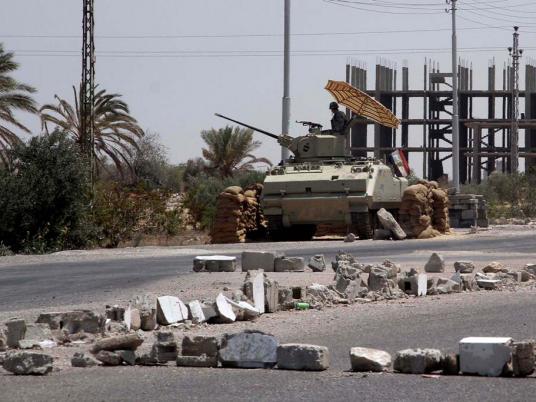 A military source said Thursday that the armed forces, in a security operation carried out in North Sinai, have killed 10 jihadists in the past 48 hours.
The source added that the operation to hunt down jihadists and eliminate them is expanding, using high-tech equipment from the Second Field Army that is stationed in North Sinai.
This coincides with the arrival of second military backup troops to North Sinai via the international coastal road that connects the city of East Qantara to Arish, with more heavy machinery and backup expected to come.
The source also said that the armed forces succeeded in tracking down militants illegally trespassing from the Gaza Strip, adding that psychological pressure, as well as a lack of financial support and ammunition due to the closure of the tunnels, has helped foil their plans.
Since 9 June, the armed forces have discovered on the border with the Gaza Strip 39 tunnels filled with goods intended for smuggling into the strip.