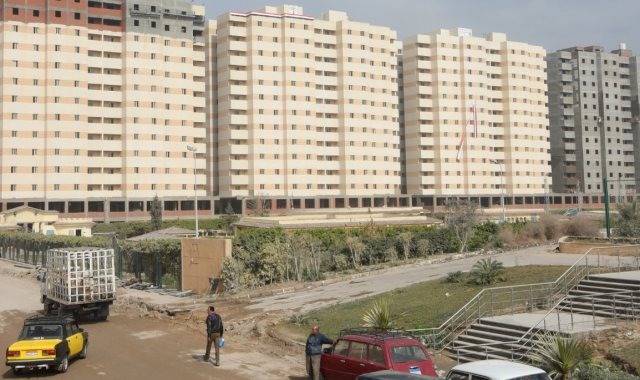 President Abd al-Fattah al-Sisi said during inauguration of the National Housing Project "Bashayer al-Khair 2" on Thursday in Alexandria that the tenants must pay the rents of the state apartments on time.
Sisi added that the governors must be keen on collecting the state's funds, asking them for monitoring the contractors signed between the governorate and people.
Sisi clarified that lack of control on the state utilities resulted in the appearance of slums and illegal buildings.
Answering Sisi's question on the monthly income of Alexandria governorate, Governor of Alexandria Abdel Aziz Qenswa said it reached "approximately LE 100 million depending on the self-sources of the governorate."
He added that the governorate obtains LE 550 million from the state's public budget, and Sisi replied that it meant "the total monthly income of the governorate amounts to LE 700 million."
"Bashayer al-Khair-2" is the second stage of a project to continue urban development at the Ghait al-Enab area, the first phase of which covered 1,632 housing units. The second phase aims at constructing 18 blocks and single buildings, with a total of 37 buildings that include a total of 1,869 housing units.
The project also includes many other services, shops and commercial malls on the ground and first floors, and the housing units come equipped with furniture and all the necessary equipment.
Edited translation from al-Masry al-Youm