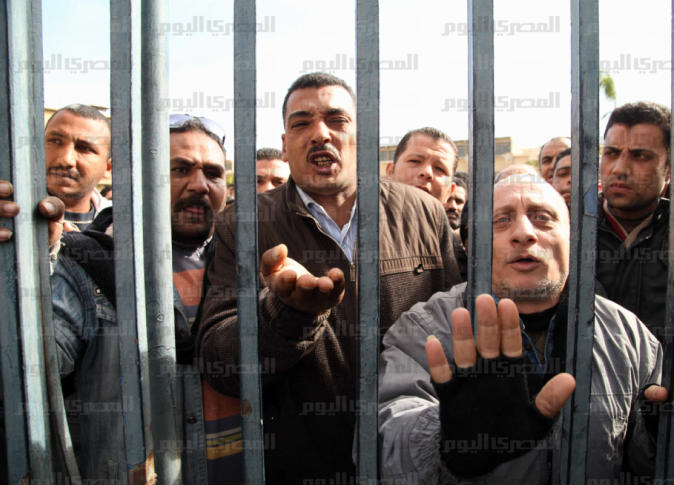 Workers at the Misr Fine Spinning and Weaving Company in Kafr al-Dawwar have been striking for six days to receive a reward promised to them by President Abdel Fattah al-Sisi in a decree that entitled spinning and weaving workers to a 10 percent bonus.
Strikers are saying, however, that other employees in the business sector have received their bonuses while they are still waiting. They said the strike will continue until the bonus is disbursed.
Unionist leader al-Sayyed Ghorab complained of discrimination, saying the bonus has been disbursed to workers in some companies, but not to others. He called for equality for all company workers.
Speaking on condition of anonymity, a worker said Thursday that the management showed them a copy of a decision issued by the Finance Ministry, which contends that the employees are not eligible for the bonus.
The General Syndicate for Spinning and Weaving held an emergency meeting on Saturday to discuss the government's decision to withhold an annual 10 percent bonus disbursed to public sector employees since 1987.
Syndicate chief Abdel Fattah Ibrahim said in a press statement on Saturday that the syndicate's board decided to approach Prime Minister Sherif Ismail and Investment Minister Ashraf Salman to speed up the approval process for the bonus. He, however, urged trade unions to calm workers who want to demonstrate against the government.
Edited translation from Al-Masry Al-Youm