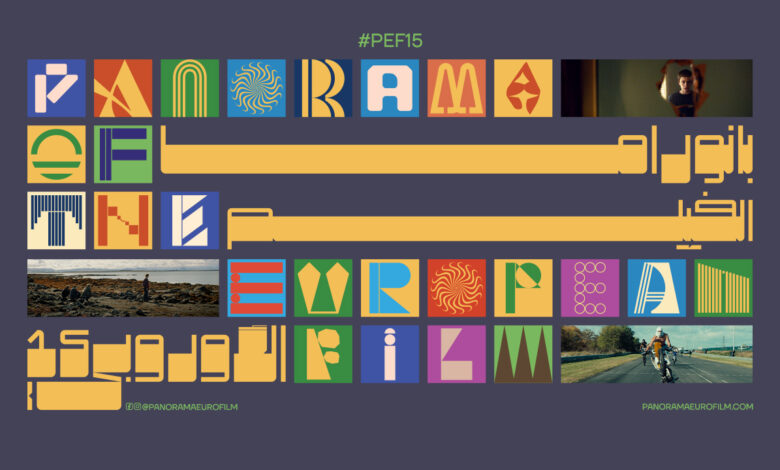 The 15th session of the Panorama of the European Film, scheduled from December 1 to 10 is set to feature several new activities.
The panorama presents seven sections, the first of which is "Intimate Cracks" for films that talk about the bond of kinship when it cracks due to loss, and complex feelings.
Seven films will be presented under this section: Nectar of a Summer Vacation, Two Relatives, Maya Nilo, (Laura), More Than Ever, Mother and Son, A Good Morning, and The Son.
The second section will present films themed under "reincarnation", which carefully consider the roles that its characters, not the actors, are forced to embody, which reveals the extent of the arbitrariness and fragility of the rules imposed by society on these characters.
Films presented under this section include: Rimini, The Important, Ordinary People and The Triangle of Sadness.
The third section presents films where characters fight fiercely, but at the same time with great care and caution to fight for their existence.
Films under this section include: Corset, Marcel, Metronom, Rodeo, Talking About the Weather, The Quiet Girl, and Vera.
The fourth section, "Rough Territories"presents the characters who take upon themselves a task that directs them away from their homelands towards unfamiliar areas. But what happens if the harsh areas to which they migrate do not accept their help in pursuit of salvation?
This section presents the following films: Day Shift, God's Country, and Human Flowers of Flesh.
The fifth section presents films with unusual events that cannot be immediately paid attention to, and remain obscure as its mysteries are revealed.

And the sixth section presents films showing untouchable outcast characters that reveal how our societal systems build their success on the basis of creating normative roles and shunning others.
This section presents: Everybody Hates Johan, Hide and Seek, The Worst Person in the World, and Wolf.
The program also presents retrospectives of the films directed by Jean-Luc Godard, such A Woman Is A Woman (1961), Alphaville (1965), Pierrot le Fou (1965), All's Well (1972) and Pravda (1970).