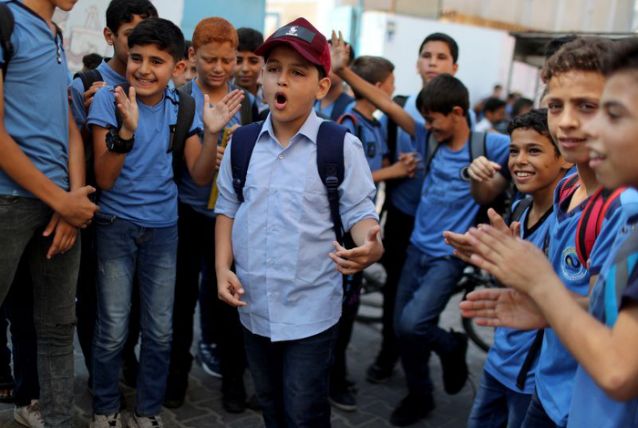 President Abdel Fattah al-Sisi was briefed on all step regarding a plan on better providing food across Egypt's schools, during a meeting with Prime Minister Mostafa Madbouly and other ministers.
The school feeding plan aims to provide meals with high nutritional value for school students in different educational stages, according to differing health conditions of the students.
Sisi reviewed the main dimensions of the healthy nutritional system plan for school students, and all efforts to treat and prevent diseases resulting from malnutrition.
He also instructed strict scrutiny of all steps and procedures related to school meals, from the manufacturing and production stages to storage and distribution thereby ensuring that the best possible quality is provided, Presidency Spokesperson Bassam Rady added.
The meeting was attended by Minister of Supply and Internal Trade Ali al-Moselhy, Minister of Education Tarek Shawky, Minister of International Cooperation Rania al-Mashat, Minister of Finance Mohamed Maait and Minister of Local Development Mahmoud Shaarawy, Minister of Health Hala Zayed, Minister of Agriculture al-Sayed al-Qaseer, Director of the National Service Projects Authority Walid Aboul Magd, and the Chairman of Silo Egypt for Food Industries Taymour Moussa Aboul Magd.