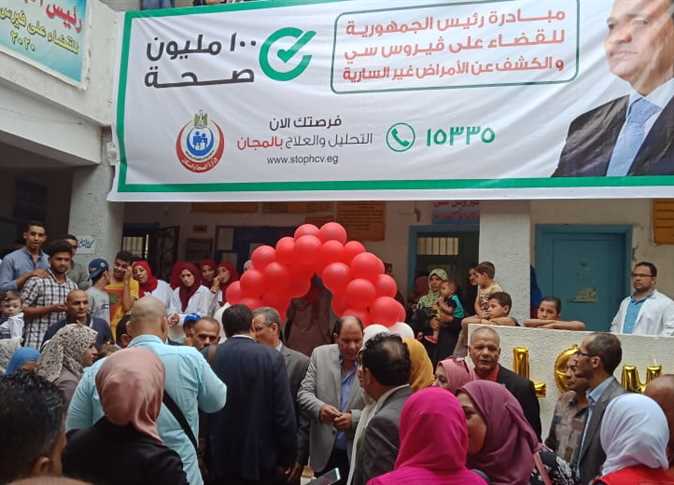 Egyptian Health Minister Hala Zayed announced on Friday that the third phase of the "100 million healthy lives" initiative to detect Hepatitis C and noncommunicable diseases has been launched in seven governorates, featuring the participation of 8,000 doctors divided into morning and evening shifts.
The governorates targeted for the third phase are Giza, Gharbiya, Sharqiya, Daqahlia, New Valley, Qena and Minya, the ministry said in a statement.
The third phase aims to screen 5.468 million citizens in Giza, 4.259 million in Sharqiya, 4.251 million in Daqahlia, 3.445 million in Minya, 3.376 million in Gharbiya, 2.24 million in Qena and 212,000 in New Valley, reaching a total of 23.39 million citizens.
The Ministry anticipates that by the end of the third and final stage over 45 million citizens will be screened, the target number since the start of the initiative.
In the statement, Zayed added that initiative has received many accolades, the latest of which was being recognized by the Council of Arab Health Ministers as a successful experiment, encouraging Arab countries, as well as by international bodies such as the World Health Organization, to follow in it's steps.
Across the country, examinations have witnessed good turnout rates.
Authorities stressed that each governorate has taken all measures to implement the initiative in coordination with institutions to provide the service, alongside intensifying public awareness to inform citizens about the initiatives' benefits.
The "100 million healthy lives" screening campaign began last year targeting people aged 19 to 59 for scanning through PCR tests. Those testing positive for the disease are expected to undergo further check-ups, and will be provided free medication.
Edited translation from Al-Masry Al-Youm