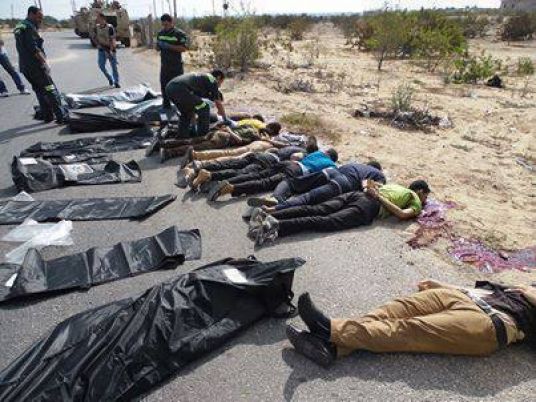 The State Security Prosecution referred 35 defendants to the criminal court on Sunday over charges of killing 25 CSF soldiers on Arish-Rafah road in August.
Head of North Sinai Security Directorate Samih Beshady told Al-Masry Al-Youm earlier that the main defendant was named Adel Habbara and that he possessed grenades when the security forces arrested him. Habbara had reportedly confessed to committing the murders, along with other defendants.
Habbara was sentenced to death in absentia for the Taba and Dahab bombing.