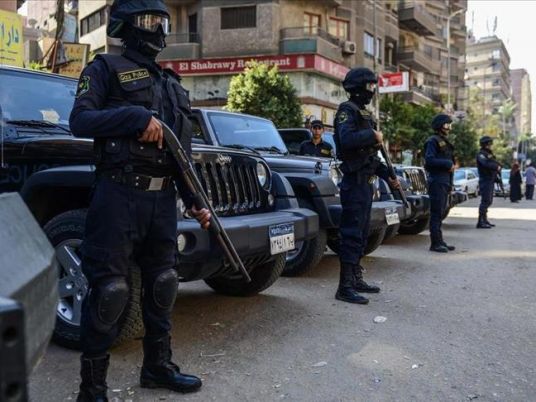 Three conscripts were killed, in addition to five policemen and one police officer injured, in two separate
improvised explosive device
(IED) blasts south of Sheikh Zuweid, in northern Sinai.
The two IEDs were planted by terrorists to target the security forces, a security source told Al-Masry Al-Youm, pointing out that the blasts occured as two armored vehicles that carried the victims were combing areas south of Sheikh Zuweid.
The victims were transferred to al-Arish Military Hospital and a report was filed with the incident.
Security forces, meanwhile, detonated three remotely-controlled IEDs Monday, that were planted by militants on the road to al-Toama village, south of Sheikh Zuweid.
A leader of Beit al-Maqdis terrorist group was arrested in a crackdown in al-Toama, a deserted village known to be a hotbed for the group.
The security forces first suspected a Bedouin hut in al-Toama village where the group leader was arrested. When they inspected the hut, the suspect attempted to escape.
A large amount of ammunition were seized from the hut and the suspect was referred to prosecution.
Edited translation from Al-Masry Al-Youm