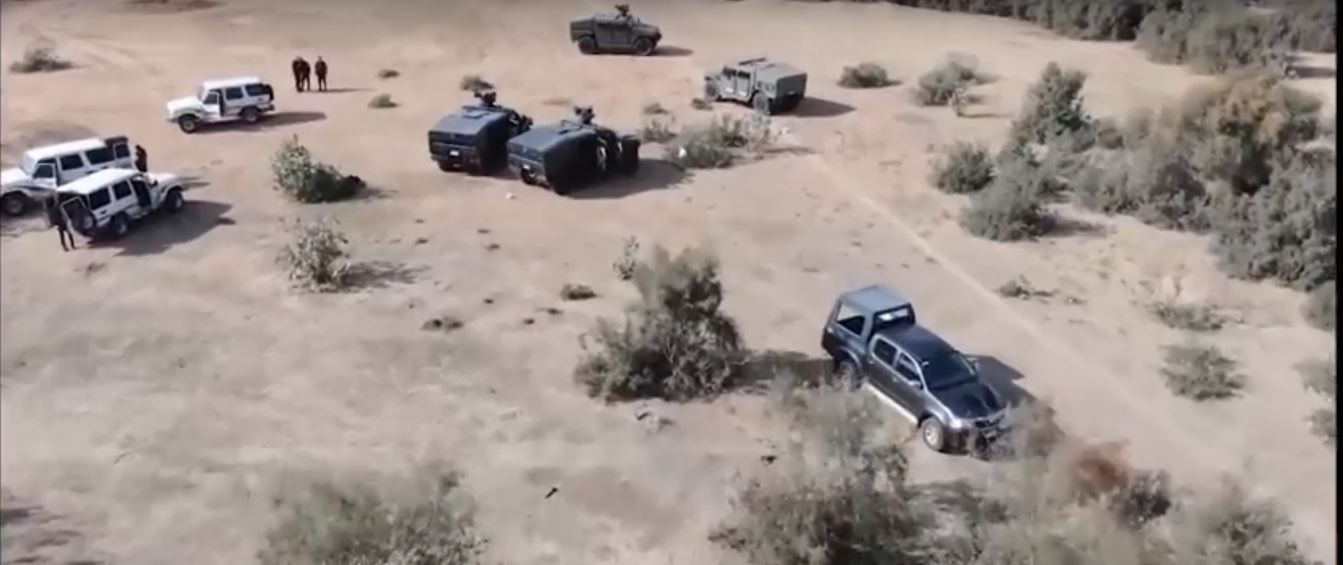 Egypt's Interior Ministry announced on Sunday that three dangerous top drug dealers were killed during a shootout with police in al-Sehr Wa al-Gamal at Sharqiya governorate.
A statement from the ministry said that police seized seized 2.5 kilograms of heroin, three automatic guns, 20 machine gun ammunition, night vision goggles, four motorcycles, seven sensitive scales, 12 mobile phones and amounts of money. A woman injured during the raid has been been transferred to hospital for treatment, under police watch.
The Interior Ministry said that it is continuing efforts to target dangerous criminals using the al-Sehr Wa al-Gamal area to promote drugs. The statement added that tracing criminals fleeing from al-Sehr Wa al-Gama led to the identification of a hideout on a road between Suez and Ismailia.
After taking legal procedures, the Public Security sector in coordination with the concerned authorities and the Central Security sector launched a security campaign to raid that area.
A gunfight followed according to the statement after criminals fired first, leading to the deaths of the three dealers and the seizure of the area. One of the dealers was identified, and had escaped prison in January 2011 while he was serving a 6-year maximum prison sentence in a drug case.
Public Prosecution has started investigating the incident.
Edited translation from Al-Masry Al-Youm