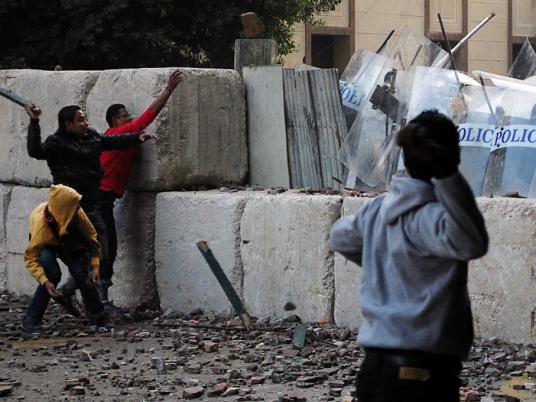 The commissioners of the Supreme Constitutional Court are currently preparing a report on the government case against the nullification of the maritime border agreement between Egypt and Saudi Arabia.
The commissioners' body convened over the matter on Sunday, but adjourned the session until March 12 for more time studying the case.
The State Lawsuits Authority (SLA) had filed a case with the Supreme Constitutional Court in August against the nullification of the agreement, which would have placed the Red Sea islands Tiran and Sanafir at the Saudi regional waters.
According to the border demarcation agreement signed in April, the two islands were deemed to be within Saudi territorial waters, in recognition of historical claims on the part of Saudi Arabia.
The Administrative Court (first degree court) had nullified the agreement in two different hearings in June and November on the basis that there was insufficient evidence for the Saudi claims.
The SLA has filed the case at the Supreme Constitutional Court after the first ruling. But the Supreme Administrative Court in January nullified the agreement in a final ruling.
In late December, Egypt's government approved the agreement and sent it to Parliament for ratification, despite a legal dispute over the plan.
However, the Supreme Court ruling is final. The Parliament has announced that it will proceed with discussing the agreement.
Saudis and Egyptians are at loggerheads over the agreement. Egyptians have been protesting since April, demanding that the agreement be revoked.
Following the court ruling this month, Saudis said they would take the case to the International Court of Justice to retrieve the two islands.