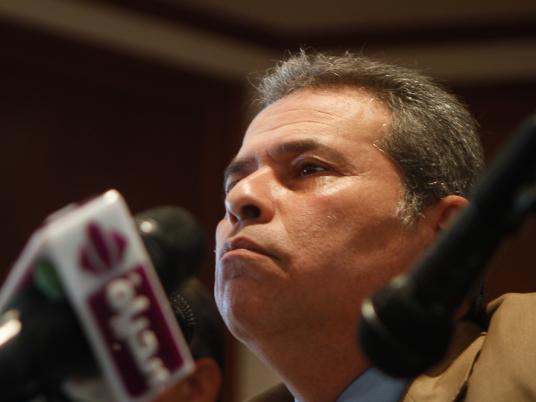 Egypt's top prosecutor banned on Saturday controversial ex-lawmaker Tawfiq Okasha from travel for forging a doctoral degree certificate, state-run MENA said.
Okasha was expelled from Egypt's House of Representatives in the aftermath of a meeting last month with Israeli Ambassador Haim Koren.
The meeting sparked public anger against him and the decision to remove him garnered the majority of votes, where 465 House members out of 596 were in favour of his expulsion.
According to MENA, Okasha used the doctoral degree certificate when he applied to run as a candidate during the House elections, held last year. He was allowed to run using that certificate.
The Supreme Electoral Commission (SEC) started accepting applications of candidacy to replace Okasha last week and called on voters to head to the polls in Daqahlia province for the elections which are set to take place over the course of three days, April 15-17.
Okasha is currently challenging the House's decision to expel him before Egypt's highest court, the Court of Cassation.