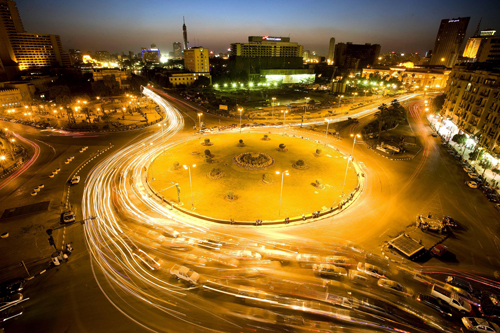 Top prosecutor Hamada al-Sawy ordered on Thursday extensive investigations into demonstrations in various public areas across several governorates recently.
The public prosecutors questioned no more than a thousand protesters in the presence of their lawyers, according to a statement by the top prosecutor.
Prosecutors seized the recordings of surveillance cameras located in the places of demonstrations and examined the accounts of the arrested suspects on social networking sites.
Some of the suspects in five governorates confessed to participating in demonstrations.
Their confessions revealed various reasons that led them to demonstrate, including the poor economic conditions experienced by some of them, while some confessors attributed their participation in the demonstrations to deception by pages created on social networking websites attributed to government and official bodies inviting citizens to demonstrate.
The defense councils of suspects claimed that the suspects heard of the demonstrations and were around only to check them out, while others claimed that they thought the rally was for Al-Ahly Club fans. Others said they were just passing by.
They referred to violent acts by demonstrators such as throwing stones, glass, and fireworks at police forces, met with utmost restraint on the part of the police.
Prosecutors browsed the accounts of the accused on social media sites, which confirmed the spread of rumors on fake pages attributed to some state institutions calling for demonstrations in public streets and squares.
The examination of other accounts revealed that the demonstrators incited the protests and had published gathering points.
Prosecutors ordered experts to determine the administrators of these pages.
Foreign elements were arrested in the vicinity of the demonstrations in Cairo, including a Palestinian who confessed to joining the Palestinian Islamic Jihad organization. A Dutch individual was arrested for possession of a radio drone that was flying at high distances with a high-resolution camera capable of tracking fixed and mobile targets.
The public prosecutor's statement called on citizens to follow legal procedures by notifying the concerned authorities before organizing protests.
The statement revealed the involvement of illegal groups in planning sabotage and chaos throughout the country during the protests and asked citizens to take caution.
Edited translation from Al-Masry Al-Youm