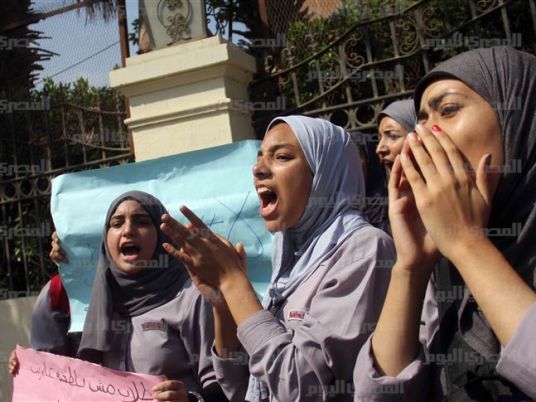 Egypt's top-scoring high school student for scientific subjects in this year's thanaweya amma exams has called for changes to the way subjects are taught and tested in the Egyptian high school system.
Speaking on a TV talk-show aired on the Mehwar channel, Mahmoud Mohamed Helmy said that this year's high school exams were a failure on several levels, the most obvious being leaked examination questions and answers provided to students online.
However, he also said that there were mistakes in several examination papers, suggesting a lack of care in their preparation.
"There was more than one mistake in the exams. One of them was the history exam. This shows the exams were put together carelessly," he said.
While the mistakes in the questions were adjusted for during the marking process, he said the presence of mistakes still points toward the need for improvements in the education system.
Helmy said that the general approach to learning needs to be revised, since there is too much emphasis on memorizing information. He also said there is too much reliance on essay-writing, when some areas could be tested by way of multiple-choice papers.
The start science student said that he raised his concerns over Egypt's high school education system in a meeting with former Education Minister Moheb al-Raf'ey. He said he told the minister that the nation's education system is generally a failure and that officials had failed to enact the necessary reforms for many years.
Edited translation from Al-Masry Al-Youm