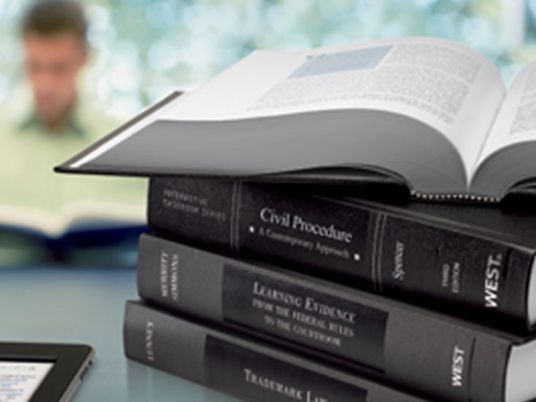 Christina Al Bdewi's plan to become a doctor shuddered to a halt in May when she fled fighting between Islamist rebels and the Syrian army in her home town Damascus, the Syrian capital.
She had just finished her first term studying medicine, but now wonders whether she will ever realize her dream as she waits for her refugee application to be processed in the small German town where she settled with her mother.
"It's very hard, it's like starting from the beginning again," the 19-year-old told the Thomson Reuters Foundation in broken English in a telephone interview.
"I don't speak German and I can't go to school to learn it because I'm waiting for my paperwork to be processed."
For students like her a new online university, due to launch this month, could come to the rescue – it promises to grant refugees internationally recognized degrees without fees and the need to provide all the required documentation.
Kiron University, named after the centaur Chiron, known in Greek mythology for nurturing others in times of need, was founded last year by a group of students in Berlin.
Germany is expecting a record 800,000 refugees and asylum seekers to arrive this year and finding them jobs is seen as key for their successful integration.
But it can take years for asylum seekers to be recognized by the state and often they lack proof of prior education as documents may have been lost when they fled, or may not be recognized in Germany.
"A lack of resources, legal documents and language skills all combine to make it very hard for refugees to get back into education," said Kiron co-founder Odai Al Hashmi, a Syrian who fled to Germany via Turkey in 2013.
To join Kiron University, applicants have to present only a document confirming their refugee status or a certificate stating that they have started applying for it.
Top university partners
Kiron has designed a three-year program and partnered with top universities such as Harvard, Stanford and Yale in the United States, which already offer accredited online degree courses.
In the first year students can explore online courses, take German and English classes and academic preparation classes – or if they feel ready, begin their university studies.
In year two, they can choose from five programs – business, engineering, architecture, computer science and intercultural studies – and accumulate credits toward a degree.
These courses are currently available only in English but Kiron hopes to offer studies also in Arabic and French.
In their third year students will transfer to one of Kiron's partner universities, which will recognize their credits and give them the chance to finish their studies on campus.
Only at that stage will students have to provide all the required documents, Al Hashmi said.
Kiron has been inundated with applications, mostly from Syria, with a total of 15,000 people hoping to join, he said.
More than 20 universities, including some outside Germany, have pledged to accept students from Kiron, which is backed by university presidents and businesses but cannot offer degree certificates because it is not accredited as a university.
Instead of seeking government funding, the non-profit has turned to the internet to raise 1.2 million euros (US$1.3 million) to cover tuition costs for 1,000 students.
The money will provide student support, hardware, internet access and software, and fees for library access and databases.
Staffed by volunteers, Kiron has already raised more than 146,000 euros in less than a month, enough for 122 scholarships.
Al Bdewi says she wants to start at Kiron by learning languages even though it does not offer medical studies.
"At least there is some hope that I will be able to study again," she said.