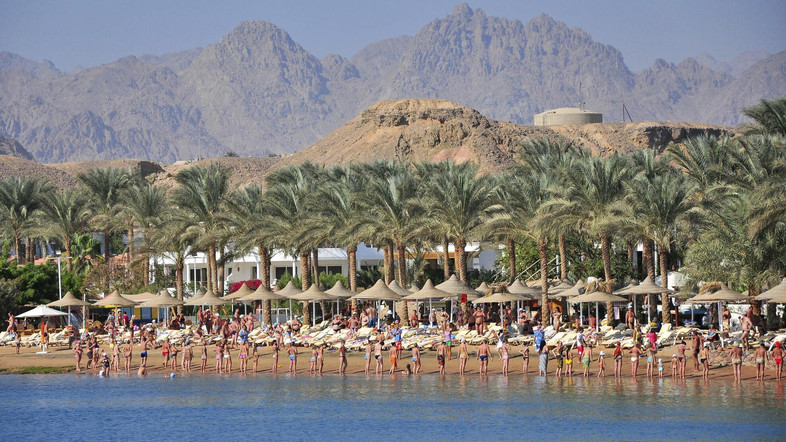 South Sinai governor Major General Khaled Fouda said on Saturday that the tourism sector in Sharm el-Sheikh has lost $4 billion over the past two years, since the crash landing of a Russian passenger jet in 2015.
Fouda's statements came during a meeting with a delegation from several German tourist magazines. German travel agent and Chairman of the Egypt Tourism Authority Hisham Al-Damiri attended the meeting.
"We hope that tourism returns at the highest rates, and that this is a natural situation consistent with our tourism components," Fouda said.
He added that Sharm el-Sheikh has succeeded in organizing major international conferences, and ranked as a top worldwide destination.
"The tourist map inside Sharm el-Sheikh changed after the tourism crisis following the crash of the Russian plane in October 2015," Fouda said.
He pointed out that Ukrainian tourists have become number one in Sharm el-Sheikh, in addition to Armenians, Georgia and Scandinavia tourists, followed by the Italians, Germans, Persian Gulf countries and Lebanon.
"During the previous period, we are directed towards the East Asian countries, and still welcome and wish for the return of Russian and English tourism," he added.
Egypt has been battling to revive the badly-affected tourism sector after years of political turmoil, that followed the 25 January uprising. This was exacerbated by the Russian plane crash, which killed all 224 passengers and crew on board, most of them Russian tourists.
Different countries have placed travel bans on flights to Egypt's destinations and demanded certain security measures be implemented in Egyptian airports for the resumption of direct flights to be considered.
Russia halted all flights with Egypt after 2015 incident. Since then, Egypt has received several Russian experts who inspected the security methods at Egyptian airports.
Edited Translation from Al-Masry Al-Youm