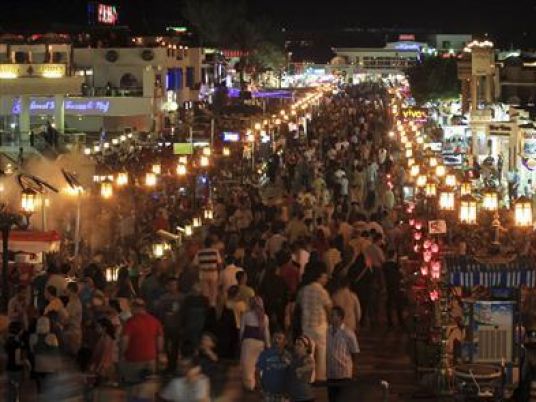 Tourism Minister Hesham Zaazou said the incident of raping a British tourist dates back to 6 March and that he was not informed about it until Sunday.
The minister added that he called Major General Khaled Fouda, South Sinai governor and security chief, but none of them gave him information as the hotel did not file official report or notify security services.
The minister told Al-Masry Al-Youm on Monday that the tourist did not file a report with the local police but handed the hotel administration a request to meet a diplomat of the British embassy, who gave information about features of the person who raped her. Accordingly, the hotel neglected to file a report but instead informed the regional and international administration of the hotel.
The minister has decided to cancel all tourist permissions of the hotel and has informed the tourism police to carry out the his decision. He has also prevented the hotel from welcoming any new tourists and future reservations will now be deferred to other hotels in Sharm al-Sheikh.
The incident has not only been reported by several British newspapers, but the international press as well.
"According to official figures, there have been three rapes in Sharm El-Sheikh over the past two years and numerous incidents in which tourists have been sexually harassed by hotel staff," The Daily Mail wrote.
Tourism Ministry spokesperson Rasha al-Azaizy addressed the events of the British woman who was raped in Sharm El-Sheikh by staff of her hotel.
"It's not the first time," she said in a phone call to talk show host Lamis al-Hadidy on CBC. "Harassment has become a threat to Egypt. We are not only concerned about the safety of the British tourist alone as we are concerned about the security of all people."
"Harassment needs punitive legislation," she added.
Edited translation from Al-Masry Al-Youm