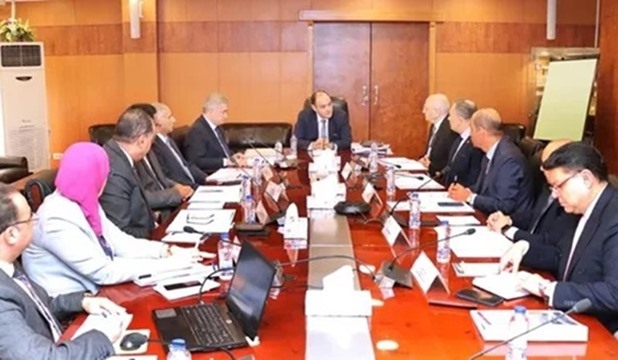 The Industrial Development Authority's (IDA) board of directors approved during its latest meeting a set of measures to facilitate investment measures for leaseholders of industrial units at El Mahalla El Kubra industrial park in Gharbiya Governorate, Minister of Trade and Industry Ahmed Samir said.
These measures include starting to calculate the value of lease payment nine months after installing electricity meters at the industrial complex, Samir added in a statement on Saturday.
The decision will apply to all industrial parks affiliated to the ministry, he said.
The board also agreed not to increase the lease value for two years, while limiting annual increase in lease payment to 5 per cent during the first five years, the minister said.
He noted that the annual increase will reconsidered after the five-year period, and it will not exceed 10 per cent.
In addition, the IDA will pay the park street light costs, provided that the unit holders their outstanding liabilities, the minister pointed out.
He said these facilitations apply only to active units that proved their seriousness, not those in arrears of with scheduled due payments.