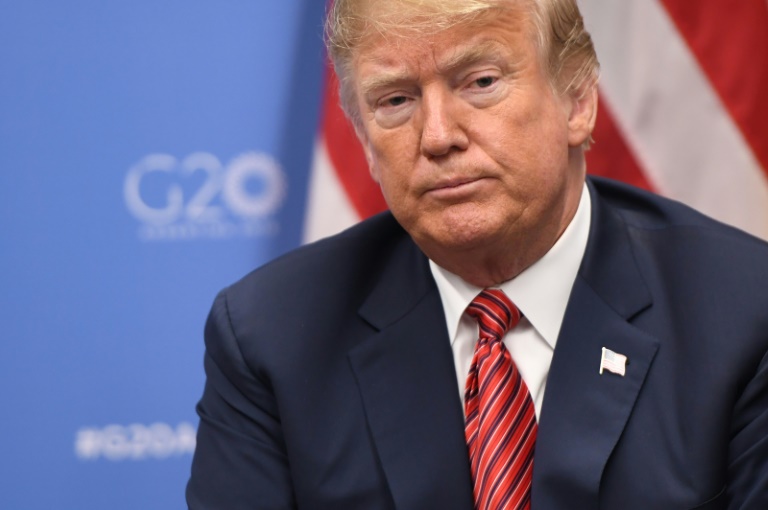 Donald Trump met Tuesday with executives of Germany's three top auto manufacturers, amid efforts by Washington and Brussels to resolve the US president's complaints about imbalanced trade in the sector.
After the talks, the executives sounded optimistic about averting Trump's threat to impose tariffs on auto imports.
The White House said Trump had encouraged the automakers to produce more in the United States, where they are already significant manufacturers.
"The president shared his vision of all automakers producing in the United States and creating a more friendly business environment," the White House said in a statement following the meeting.
In July, Washington and Brussels announced a truce in their tit-for-tat tariff battle after Trump threatened to impose duties on European auto imports, citing national security.
Daimler CEO Dieter Zetsche, who knows the US well, as he used to live here and ran Chrysler, gave an upbeat assessment after Tuesday's talks with Trump.
"I would say that this implicit potential threat (of tariffs) was reduced," said Zetsche.
He added, "there was a very positive, pleasant atmosphere."
Volkswagen chief executive Herbert Diess also expressed optimism.
"That's basically why we are here — to avoid the additional tariffs, and I think we are on a good way."
Diess added, "I think we made a big step forward to avoid the tariffs."
BMW, which maintains a major auto plant in South Carolina, said Tuesday the meeting had been "constructive" but that responsibility for international trade policy "rests solely with the relevant political institutions" — meaning Brussels will have the final say.
Within two years, the company said it plans to add 1,000 positions to the 10,000 workers employed in South Carolina at the Spartanburg plant, and is considering adding a second US site for power trains.
Earlier, Commerce Secretary Wilbur Ross had said the aim of the meeting was to pare down the $30 billion trade deficit the US has with Germany in cars and auto parts, which amounts to half the $66 billion total deficit with the European nation.
"We're trying to get them all to increase their production in the US," Ross said on CNBC prior to the meeting, noting that German plants were at capacity.
Trump was not initially scheduled to join the meeting with the German executives but press secretary Sarah Sanders announced there would be a "brief meeting" with Diess, Zetsche of Daimler and Nicolas Peter of BMW.
The US president has for months been threatening tariffs on imported autos, which would primarily hit Germany, but has pledged not to take any steps against the European Union while negotiations are underway following the July agreement.
Trump "said he will not impose tariffs on autos on the Europeans as long as negotiations with them are making good progress so the timing of this whole thing will largely be driven by what happens in negotiations," Ross said.