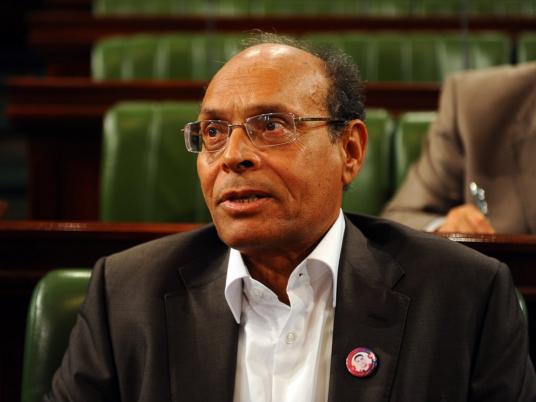 Tunisian President Moncef Marzouki and Prime Minister Ali al-Areed were forced to leave a funeral for two national guards on Friday.
Fellow funeral-goers turned against the two Tunisian leaders, chanting against them.
According to AFP, the two guards were killed by gunmen on Thursday in north-west Tunisia.
Participants in the funeral, including trade union representatives, chanted against both officials saying "Leave!" and "Cowards!"