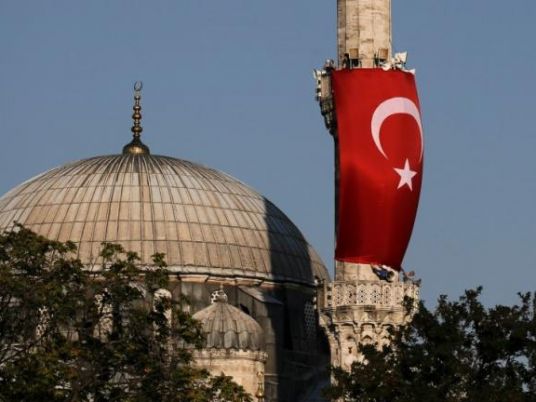 Turkish authorities jailed the local chairman of Amnesty International pending trial over charges of "membership of a terrorist organisation", as part a crackdown following last July's failed coup attempt, the rights group said.
Taner Kilic, along with 22 other lawyers in the Aegean coastal province of Izmir, was detained on Tuesday for suspected links to the network of Muslim cleric Fethullah Gulen, who Ankara blames for last year's failed coup.
"The Turkish prosecution's decision to charge Taner Kilic … with 'membership of a terrorist organisation' is a mockery of justice, and highlights the devastating impact of the Turkish authorities' crackdown following the failed coup attempt in July last year," Amnesty said in a statement on Friday.
It said he was being charged with using ByLock, an encrypted messaging app the government says was used by Gulen's followers, but Amnesty said he had denied using the app in his testimony.
Salil Shetty, head of Amnesty International, said the charges were without merit and not an indication of a criminal act, while the arrests were a disregard of human rights and an attempt to silence all those who defend them.
"The charges … show just how arbitrary, just how sweeping, the Turkish government's frenzied pursuit of its perceived enemies and critics has become," Shetty said. He demanded his immediate release with all charges against him dropped.
Amnesty also said eight of the 22 lawyers had been remanded in custody, six remained in detention and seven were awaiting court rulings. Only one had been released, it said.
Since the July coup attempt, authorities have arrested 50,000 people and sacked or suspended 150,000, including soldiers, police, teachers and public servants, over alleged links with terrorist groups, including Gulen's network which Ankara deems a terrorist organisation.
Gulen, who has lived in self-imposed exile in Pennsylvania since 1999, has denied involvement in the coup and condemned it.
The scope of the purges, which have also seen more than 130 media outlets shut down and some 150 journalists jailed, has unnerved rights groups and Turkey's Western allies, who say President Tayyip Erdogan is using the coup as a pretext to muzzle dissent and purge opponents.
Turkish authorities were not immediately available for comment, but officials have said the crackdown is necessary due to the gravity of the coup attempt, in which 240 people were killed on July 15.
Reporting by Tuvan Gumrukcu; Editing by Andrew Bolton; Reuters