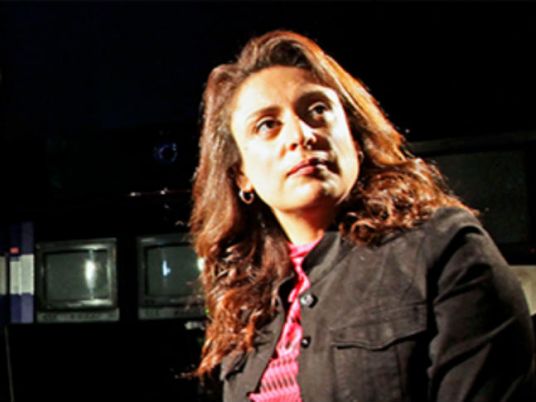 Privately owned Mehwar TV channel on Wednesday said it has opened an investigation into controversial TV host Mona Iraqi for reportedly using "inappropriate" language during her coverage of a rape case on the show "Entebah" (attention).
In a statement on Wednesday, the channel's management said that the language used by Iraqi contradicts the channel's regulations, which adheres to "good values and principles," and that the channel has been seen as "the channel of the Egyptian family" since its launch15 years ago.
"The Mehwar channel apologizes to the audience for the inappropriate words used by host Mona Iraqi, and stresses that the main objective is to publish objective information to every Egyptian family [adhereing to] clear ethical and professional standards that maintain the cohesion of society," the statement said.
The channel's management stressed that any announcer who does not abide by the professional and moral rules of the channel does not have a place on screen.
Iraqi was in 2015 sentenced to six months in prison with a LE10,000 bail over charges of "defamation" and broadcasting false news for her controversial filming of a bathhouse raid in December 2014. In January 2016 the verdict was canceled.
Iraqi received wide-spread criticism in 2014 for cooperating with police to raid the bathhouse, located near the Ramses neighborhood in Cairo, accusing the 26 men inside of "debauchery", a blanket legal term for homosexual activity. As the naked men were being escorted out of the bathhouse by the police, Iraqi filmed the incident for her then undercover TV program "Al-Mostakhbai" (the hidden) on the Al-Kahera wal Nas satellite channel.
Edited translation from Al-Masry Al-Youm