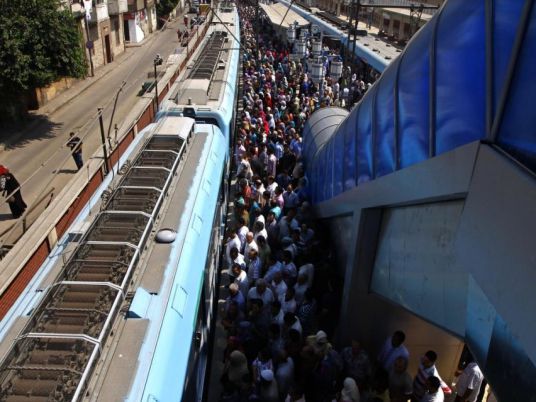 Two solar-powered electricity generators are due to be built at the Ghamra and Demerdash metro stops in Cairo, providing cheap and green electricity to power metro services.
In a statement on Monday, the Electricity Ministry said that solar-power projects are part of a plan to rationalize electricity consumption and boost alternative energy use through the installation of solar-power technology on rooftops.
The project will see such technologies appearing on ministry buildings and those belonging to associated authorities, including metro stops that are above ground.
The ministry statement also highlighted the government's plan to come up with non-traditional solutions for the nation's various challenges, most important of which is providing electricity for development projects.
The solar installations at metro stops are to be implemented by the Egyptian Company for Metro Management and Operation, in collaboration with the Arab Organization for Industrialization.
Edited translation from Al-Masry Al-Youm