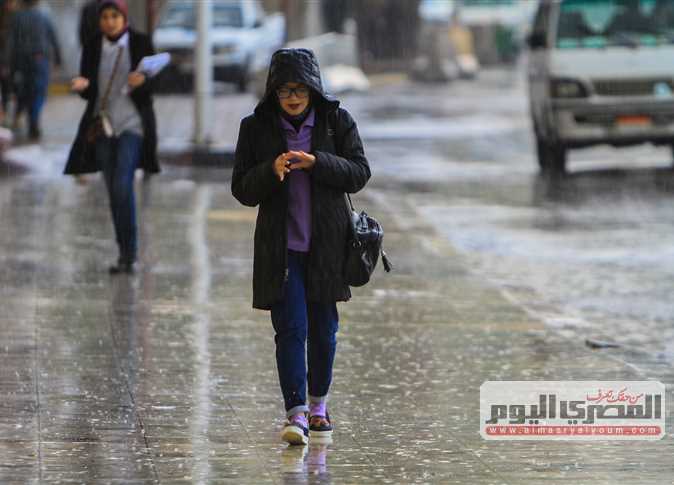 The director of the Department of Forecasting and Analysis at the Egyptian Meteorological Authority Mahmoud Shaheen announced Wednesday that Egypt will be subject to a low-pressure area coming from north of the Mediterranean Sea, coinciding with a polar low-pressure area in the upper atmosphere.
Shaheen explained that there are weather fluctuations leading to instability in Egypt's weather, starting from Thursday until Monday, as well as wind activity in most of the country's governorates.
He added that rains will fall on Matrouh, Alexandria and Salloum, with torrential rainfall in areas of Sinai, the Red Sea Governorate and the Gulf of Suez.
Shaheen denied Egypt's exposure to the so-called "Dragon low-pressure" in response to social media claims.
The Egyptian Meteorological Authority warned on Tuesday that unstable weather will hit the country on Thursday, with a peak on Friday and Saturday across most of the nation.
Rains will be moderate to heavy and thunderous, accompanied by hailstones on the northern coasts, Lower Egypt, Cairo, and areas of northern Lower Egypt.
Prominent wind activity on most regions of Egypt, bringing a further decline in temperatures and severely disrupting navigation on the Mediterranean Sea, with waves expected to be between four and five meters high.
The rains are expected to cause flooding in some areas from Sinai and the Gulf of Suez and Zafarana – Ras Gharb Road due to the mountainous nature of these areas, while the southern regions of the country will be the least impacted
Edited translation from Al-Masry Al-Youm