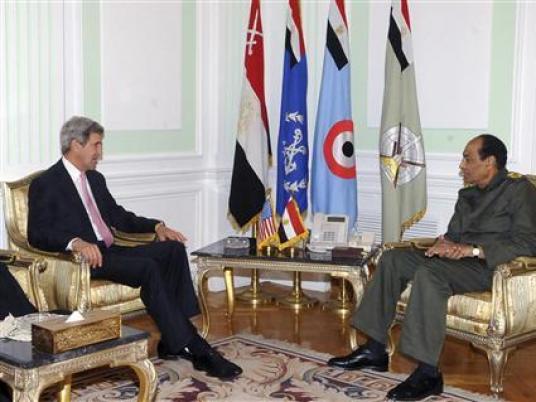 Two prominent US senators submitted bills to Congress Wednesday that could restrict aid to Egypt in response to an ongoing diplomatic crisis over the prosecution of NGOs.
Senator John Kerry, a Democrat who is the chairman of the Senate Foreign Relations Committee, recently filed a bill urging Cairo to protect civil liberties and to refrain from intimidating and prosecuting the employees of civil society organizations. The bill also calls on the Egyptian government to allow foreign NGO employees to leave the country voluntarily.
Rand Paul, the junior Republican senator from Kentucky, filed a separate bill to cancel US aid to Egypt over the same issue.
Kerry criticized what he called the malignant focus of state media on American organizations working in Egypt, which has complied with the recent investigations. The US-based National Democratic Institute, International Republican Institute, Freedom House and International Center for Journalists have been identified in the case.
Kerry's bill asserts that these American organizations worked openly and with unprecedented levels of transparency. Meanwhile, Paul threatened to hold up the Senate with a procedural delay if his legislation is not considered. He said he would require the full 30 hours of debate on a pending judicial nomination if the Senate does not call a vote on the bill.
The investigation has named 43 NGO employees, including 19 Americans, on charges related to the funding and legal statuses of their organizations.
Translated from Al-Masry Al-Youm