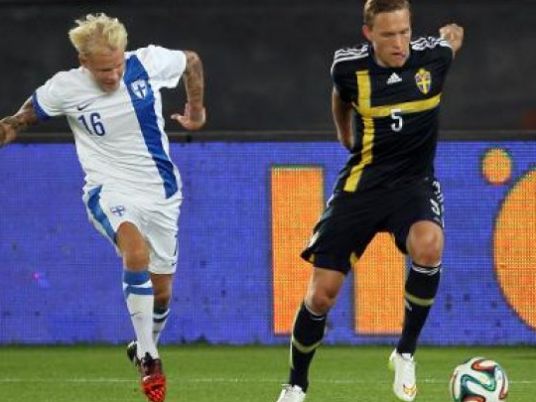 The United Arab Emirates promised a fitting spectacle complete with a glittering new stadium and plenty of fans on Tuesday after winning hosting rights for the 2019 Asian Cup.
UAE Football Association chief Yousuf Al Serkal told AFP the Gulf state could host the regional showpiece "next week" if it had to, but that it planned to build a new venue in Dubai.
Games will be played in Dubai, Al Ain, Abu Dhabi and possibly Sharjah, in an event which comes just three years before neighbouring Qatar hosts the 2022 World Cup.
But Al Serkal said the UAE, whose national team finished an impressive third at this year's Asian Cup in Australia, had no plans to bid for a World Cup of its own.
"Now that Qatar is hosting in 2022, it will be a long period of time to rotate and come back to this part of the world," he said in a phone interview.
"We will leave it to the coming generation."
UAE, chosen ahead of Iran by the Asian Football Confederation's executive committee, has a tough task in following Australia where the total attendance soared to 650,000 and games sold out in all five host cities.
But Al Serkal said UAE drew fans in 1996, when it first hosted the Asian Cup, and that it successfully held both the 2003 U20 World Cup and the 2013 U17 World Cup.
"We managed to fill the stadiums on that occasion (1996), I think we can do the same (again)," he said. "It will not be a problem."
He added: "If we needed to host the competition starting next week we could still host it successfully.
"The infrastructure is there, we have enough stadiums, we have enough facilities, training fields. Everything is there."
UAE's got talent
The wealthy state also has some of Asia's most exciting young players including dazzling midfielder Omar Abdulrahman and Ali Mabkhout, the Asian Cup's top-scorer with five goals.
Free-flowing UAE beat Qatar and Bahrain, and then ousted defending champions Japan in the quarter-finals before losing in the semis to eventual winners Australia.
Al Serkal said UAE would continue to invest in its team as it seeks to match Australia by winning the Asian Cup for the first time on home soil.
"I'm sure from now until then the team will not just remain as it is with the same players," he said.
"The majority of players will remain but we're investing in this team regardless of whether we're hosting the Asian Cup or not."
Whether UAE can win the tournament or not, the Asian Cup will shine a light on football in the Middle East, which has lagged advances elsewhere in Asia and further afield.
That spotlight will intensify three years later when Qatar, knocked out of the Asian Cup at the group stage, host the globe's best teams at the World Cup.
"The (Asian Cup) can do a lot for our local football to start with… and of course it will have some effect on the Middle East," said Serkal.
"It attracts a lot of viewers and spectators and also it will encourage a lot of our local young generation to focus on football and give more attention to the game."