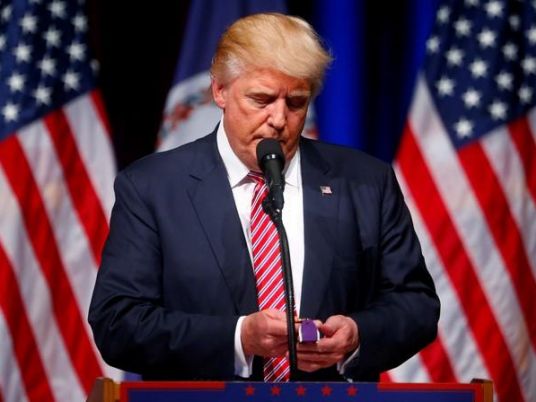 Over a million people in Britain have signed a petition calling for US President Donald Trump's planned state visit to be cancelled to avoid embarrassing Queen Elizabeth II, in a grassroots backlash against his immigration policies.
The invitation to make a state visit, which will involve lavish displays of royal pageantry and a banquet hosted by the monarch, was conveyed by Prime Minister Theresa May when she visited Trump in Washington last week.
The petition was started before May's trip, but gained traction after Trump issued an executive order barring Syrian refugees and suspending travel from seven Muslim-majority countries, sparking protests at home and abroad.
Further complicating matters, the Sunday Times newspaper
reported
tensions were mounting between London and Washington because Trump, a climate change denier, did not want a "lecture" during his visit by heir-to-the-throne Prince Charles, a passionate environmentalist.
The petition against the state visit, which is on the British parliament's website, passed the one million mark on Monday morning and the number of signatories was rising fast.