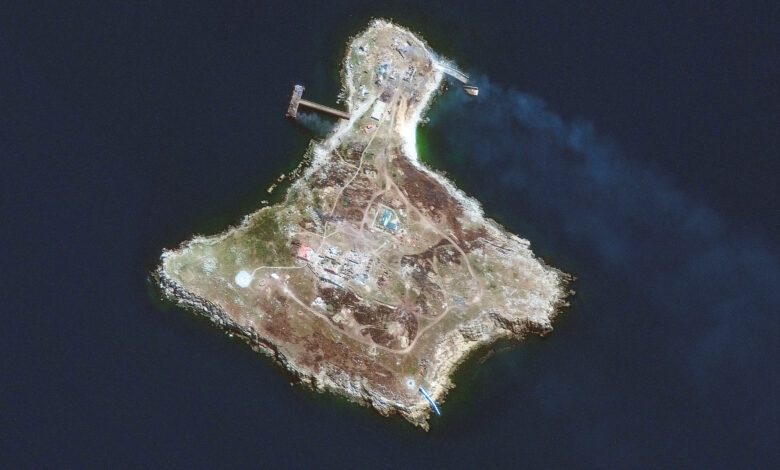 The Ukrainian Armed Forces have raised the country's flag over Snake Island, after forcing a Russian withdrawal from the strategically important territory, a spokeswoman for the military's Southern Command, 1st Captain Natalia Humeniuk said a briefing on Monday.
Some background: Known as Zmiinyi Ostriv in Ukrainian, Snake Island lies around 30 miles (48 kilometers) off the coast of Ukraine and is close to the sea lanes leading to the Bosphorus and Mediterranean.
Russian troops left Snake Island in the Black Sea, the Ukrainian Armed Forces said last week, after they carried out what they said was a "successful" operation.
The small but strategic territory was the scene of one of the opening salvos of the war in Ukraine, with demands from a Russian warship calling for the Ukrainian defenders to surrender, who boldly replied with "Russian warship, go f*** yourself."
"The flag of Ukraine was installed on the island … the operation was completed, the island was returned to the jurisdiction of Ukraine," Humeniuk said Monday, without providing any additional detail.