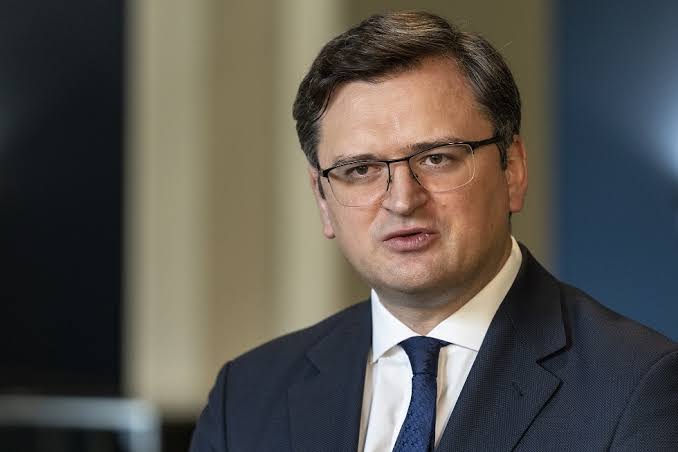 Ukrainian Foreign Minister Dmytro Kuleba said that Russia wants Ukraine to surrender and has no intention of negotiating, evidence of which is the attack on Ukrainian cities and military bombing in the morning and evening.
He stressed the importance of stopping Russia from penetrating Ukraine, saying: "We are on 'one ship.' "
Russia is continuing its "occupation" of Ukrainian lands and killing children and women as a result of continuous bombing since February 24, he said, when it committed "crimes" against the Ukrainian people.
"The Russians are not "honest"," he continued, "Especially since they destroyed energy and we are approaching the winter season, adding that the Ukrainian people will continue to defend their land and the soil of their country."
Kuleba noted that his country has strong relations with the African continent, which he started visiting last week until he cut it off due to the Russian bombing of a number of Ukrainian cities.
At the same time, he praised the United Nations decision issued in his country's favor to refuse the accession of four Ukrainian provinces to Russia, which held a referendum on the matter.
Ukraine's relationship with Africa is one based on respect and benefit, he assured, noting that cooperation exists in the fields of economy, trade, technology, culture and agriculture.
He also pointed out that his country is studying the procedure for continuing remote education online until the Russian war ends, and he expressed his desire for all students to resume their studies as education is one of the pillars of his country's foreign policy.
Kuleba added that his country is in the process of finding solutions to the administrative and legal problems that arise.
Over the course of 50 minutes, the Ukrainian minister listened to the questions of a very small number of African journalists, during a press conference through Zoom, with Al-Masry Al-Youm being one of the newspapers participating in the conference.
Kuleba said that his country is fighting a bloody war against the Russian army, and yet despite that it will continue sending ships full of grain to Africa to ensure food security.
He confirmed that 830,000 tons of grain have been delivered to African countries since last July, in response to Russian President Vladimir Putin's accusations that almost all Ukrainian grain shipped under a United Nations-backed agreement to ease the global food crisis is being sent to wealthy European countries instead of one of the drought-stricken countries in Africa.
Kuleba accused Moscow of provoking a global crisis that left the continent suffering from food shortages, and pointed out that Africa and Ukraine are on the "same ship".
"Every Russian missile not only affects Ukrainians, but also harms the quality of life of Africans," he proclaimed.