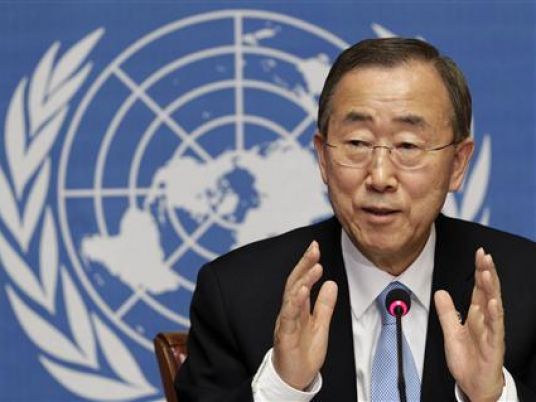 UN Secretary-General Ban Ki-moon expressed concern over referring the case documents of defendants convicted of violent acts in Minya to the Grand Mufti in preparation for their execution, saying the sentence lacked the basic standards for a fair trial.
In a statement issued by his official spokesperson on Monday, Ban Ki-moon said the sentence will have repercussions on Egypt's stability on the long term, which in turn would affect the stability of North Africa and the Middle East as a whole.
Ban Ki-moon also expressed concern about the court ruling to ban the activities of the 6 April Youth Movement. "I am disappointed at imprisoning three symbols of the 2011 uprising, including two of the founders of the movement," he said.
Although stressing his respect for the independence of the judiciary, he said that he told the UN High Commissioner for Human Rights that he was worried the protests law in Egypt would lead to serious violations of the right to peaceful assembly.
He added that he will raise these and other issues with Egyptian Foreign Minister Nabil Fahmy in their meeting later this week.
Edited translation from Al-Masry Al-Youm