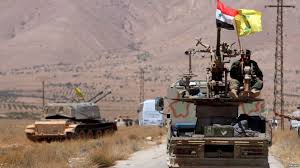 UN special envoy on Syria Staffan de Mistura will arrive in Kazakhstan's capital on Friday to take part in Syria peace talks, the Kazakh Foreign Ministry said on Thursday, according to Russia's state news agency RIA.
De Mistura will fly to Astana after talks in Moscow on Thursday with Russian Foreign Minister Sergei Lavrov.
Kazakhstan is hosting negotiations that aim to end the Syria crisis. Discussions in the past few months have focused on establishing de-escalation zones in Syria.