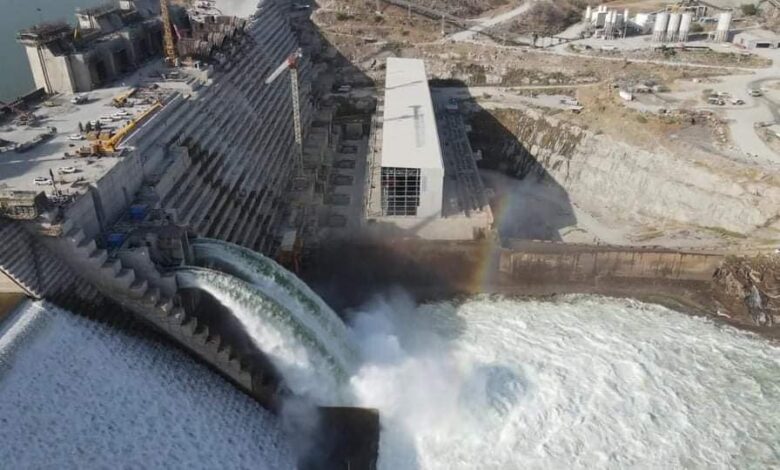 The Secretary General of the Arab League, Ahmed Aboul Gheit, said that Ethiopia wants to strangle the downstream countries – Egypt and Sudan – and described the UN Security Council's stance on the Grand Ethiopian Dam crisis as unfortunate,
Aboul Gheit added, "We succeeded in persuading Ethiopia that the filling of the dam would be within reasonable limits without affecting the annual quota of Egypt and Sudan."
"I think the Egyptian society can deal with the Ethiopian dam without resorting to any external political measures."
"It is necessary to take measures from the Egyptian state regarding the Ethiopian dam crisis, as Egypt is working on water desalination projects and improving agricultural tools," he added.
Aboul Gheit stressed that "The international community has failed Egypt and Sudan regarding the Ethiopian dam. Because China, Russia and the US are source countries of rivers, they do not want to give downstream countries their rights to water."
"The Security Council claims that it is responsible for maintaining international security and peace, but nothing moves in the Security Council except in accordance with specific interests."
He stressed that "The human right to life is a basic requirement, but interests are what govern the relations of states with each other, and the United Nations General Assembly talked about restricting the uses of the veto."
Fruitless talks
Negotiations over the GERD have officially stopped since April 2021, after Egypt, Sudan and Ethiopia failed to reach an understanding before the start of the second filling of the dam, which Ethiopia implemented in July.
Cairo and Khartoum reject Ethiopia's insistence on filling the dam before reaching a binding agreement on filling and operation.
Egypt, which relies considerably on freshwater from the Nile, has voiced fears that the GERD would negatively impact the country's water supply.
Egypt has also insisted that measures be put into place to protect downstream countries in case of drought during the dam's filling process.
Egypt and Sudan say they want a legally binding agreement, while Ethiopia says any pact should be advisory.
Egypt and Sudan consider the dam a threat to their vital water supplies, while Ethiopia considers it essential for development and doubling its electricity production.
The downstream nations fear possible blows to water facilities, agricultural land, and overall availability of Nile water.
Negotiations over the dam between Egypt, Ethiopia, and Sudan have stalled for years, with the three parties ultimately failing to reach any concrete agreement.
The disputed dam is the largest hydroelectric project in Africa, with a cost of more than four billion dollars. The construction of the dam began in 2011.
It is considered to be one of Egypt's most serious water issues.