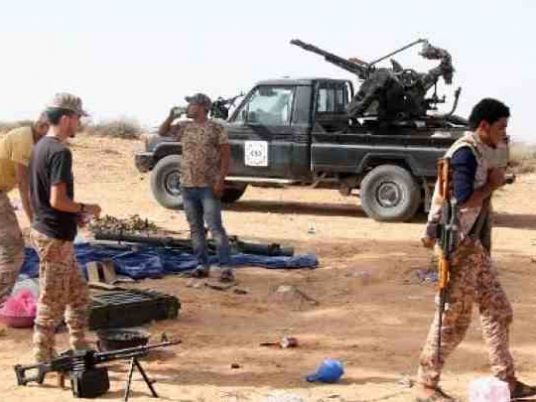 The UN Security Council is expected to adopt on Friday a resolution to step up the fight against Islamic extremists in Libya but without lifting the arms embargo.
Libya, backed by Egypt, had asked for an end to the arms embargo to allow the embattled government to build up its army and take on groups such as Islamic State (IS).
But that demand was dropped and the draft resolution now calls on a Security Council committee to "consider expeditiously" requests for arms purchases from Libya.
Earlier this month, eight Security Council members led by Spain froze indefinitely a request from Libya for purchases of fighter jets, attack helicopters, tanks and munitions.
The refusal to allow the arms purchases followed a letter from a UN panel of experts warning that the arms shipments could fall into the wrong hands.
Libya is awash in weapons and considered a major arms trafficking hub for North Africa, as powerful militias battle for control of key cities and the country's oil riches.
The draft resolution obtained by AFP expresses "grave concern" about the growing presence of IS fighters in Libya and of groups that have pledged allegiance to IS along with those aligned with Al-Qaeda.
The measure threatens sanctions against individuals and groups that support the violent extremists through financing, recruitment or through the Internet and social media.
The 15-member council is also due to vote on a separate resolution extending the mandate of the UN political mission in Libya until September.
The United Nations is leading negotiations between Libya's rival sides on forming a unity government that could turn its full attention to confronting the threat from extremist groups.
Libya has been in turmoil since the 2011 overthrow of longtime dictator Moamer Kadhafi in a NATO-backed uprising.