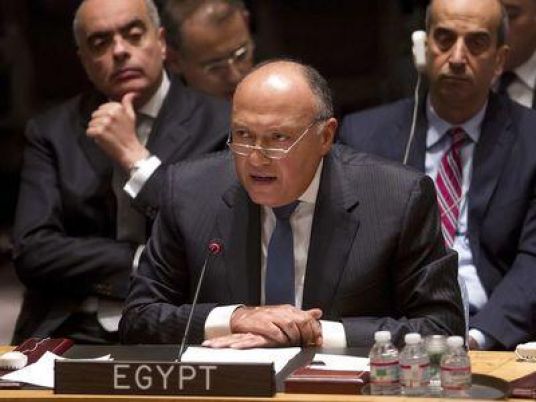 The United Nations General Assembly will vote Thursday on granting Egypt a non-permanent seat in the Security Council for 2016-2017 as North Africa's representative.
Hours before the vote, Egypt's Foreign Minister Sameh Shoukry intensified efforts to promote Egypt's nomination in New York.
Former Assistant Foreign Minister Hassan Haridy told Al-Masry Al-Youm that Egypt has a good chance at winning the UNSC seat for a fifth session, noting that its last membership was during the 1996-1997 session.
If awarded the temporary membership, Egypt will be the sole representative of North African, Arab and Islamic nations, Haridy explained.
Egypt's pursuit of the UNSC seat is uncontested and enjoys the backing of the European Union and major world powers. It needs the votes of two-thirds of the assembly's member states before winning a final approval from the Security Council.
Only five states have permanent seats in the Security Council: the United States, Russia, China, France and the United Kingdom. They have the right to veto, and therefore halt, the implementation of UN resolutions.
Edited translation from Al-Masry Al-Youm