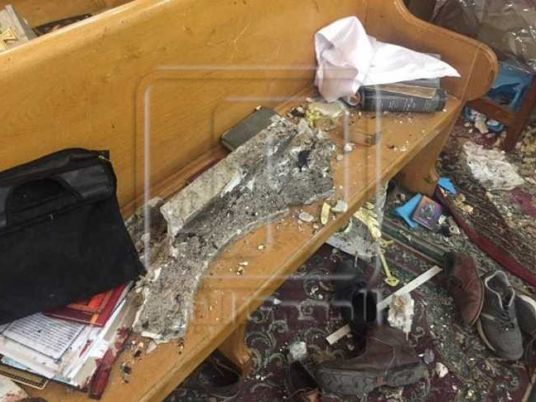 The admin of a Facebook page named "Underground" has been arrested on suspicion of having links to the recent church attacks in Tanta and Alexandria, a source with Gharbiya Security Directorate told Al-Masry Al-Youm.
The suspect named Dawoud M. lived in Mahalla city, Gharbiya and managed a Facebook page that claimed responsibility for the attacks, according to the source.
The police arrested about 50 other suspects who belong to the Muslim Brotherhood, Hazemoun and other Islamist groups in a large-scale crackdown on all the villages and cities in the province on Tuesday, the source said.
According to Al-Ahram, the "Underground" Facebook page was created by apparent Satanic worshippers. The page published a photo of the churches deadly attacks and claimed responsibility for the incidents, promising more bloodshed in the name of Lucifer.
"We have shed a lot of blood… Lucifer is hungry for more," the post read.
Sunday witnessed an unprecedented series of terror attacks on Coptic churches in Tanta and Alexandria that left at least 44 people dead and over 100 injured.
Palm Sunday is usually a joyous festival a week before Easter when Christians celebrate the triumphant arrival of Jesus in Jerusalem.