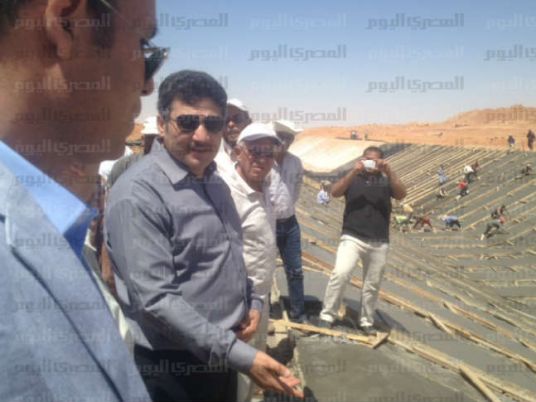 Egypt will deliver water from the Nile River to the Sinai Peninsula for irrigation purposes by the end of June, said the Water Resources and Irrigation Minister.
In press statements on Monday, Minister Hossam Moghazy said the 420-meter Serapeum Siphon will pass under the new Suez Canal to irrigate approximately 100,000 acres in Sinai, setting the project's cost at LE182 million.
The minister, who was touring the project, revealed that 64 percent of the construction has already been completed.
"The implementation of the project confirms that the state cares about Sinai and does not alienate it from its mother country," the minister stated.
Agriculture Minister Salah Helal also said Egypt's presidency targets an integral industrial and agricultural community in Sinai.
Edited translation from Al-Masry Al-Youm