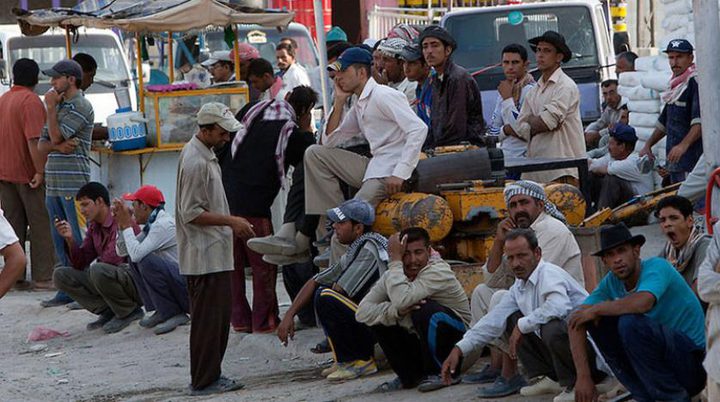 The Central Agency for Public Mobilization and Statistics (CAPMAS) in Egypt announced, on Monday, the results of the labor force search for the second quarter (April-June) of 2022, where the unemployment rate reached 7.2 percent of the total labor force, which is the same rate as in the previous quarter of 2022.
The estimate of the size of the labor force reached 29,985 million individuals, compared to 29.895 million individuals during the previous quarter, an increase of 0.3 percent.
The reason for this increase is due to the increase in the number of employed persons by 84,000 during the current quarter compared to the previous quarter, and the increase of the unemployed by 6,000 unemployed persons, which led to an increase in the labor force by 90,000 individuals.
CAPMAS indicated that the number of the unemployed reached 2.151 million unemployed persons, or 7.2 percent of the total labor force (1.250 million males, 901,000 females), compared to 2.145 million unemployed persons in the first quarter 2022, an increase of 6,000 unemployed by 0.3 percent, and an increase of 36,000 unemployed compared to the same quarter of the previous year, at 1.7 percent.
The percentage of the unemployed in the age group (15-29 years) reached 61.3 percent of the total unemployed, and 38.6 percent of the total unemployed in the age group (30-64 years), reaching (39.2% for males, 37.8% for females) during the current quarter.
The urban unemployment rate reached 10.6 percent of the total urban labor force, while it reached 4.5 percent of the total rural labor force.
Edited translation from Al-Masry Al-Youm