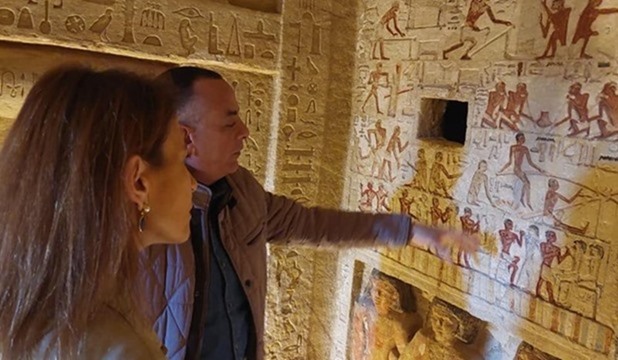 Head of the UNESCO Regional Bureau for Sciences Nuria Sanz praised the remarkable achievements made by the Supreme Council of Antiquities (SCA) in Saqqara Necropolis.
This came while touring the Saqqara area on Saturday accompanied by SCA's Secretary General Mostafa Waziri, Director General of the Saqqara Necropolis Sabri Farag, Director of the Saqqara Antiquities Area Mohamed Youssef and Director of the Scientific Office of the SCA's Secretary General Mohamed al-Saidi.
During the tour, Waziri pointed out to the ongoing excavation works by the Egyptian archaeological mission to unravel more secrets of the area.
Restoration work for a number of graveyards is under way, he added.