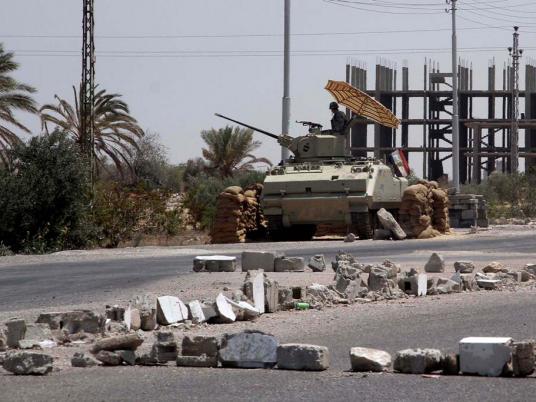 Anonymous gunmen attacked the Sheikh Zuwayed police department in North Sinai Saturday. No injuries were reported.
State-run Middle East News Agency quoted sources as saying the gunmen were driving a four-wheeled vehicle. They exchanged fire with police officers at the department before fleeing the scene.
MENA says it is the first time the gunmen target the department since it was suspended after being stormed during the 25 January revolution. The department was reopened on 8 August.
Edited translation from MENA