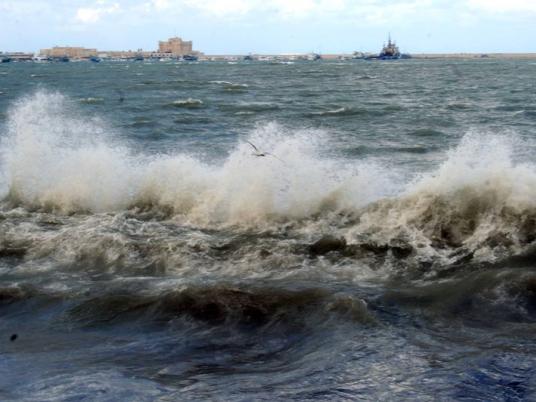 Meteorologists expect Egypt to be exposed to a wave of unstable weather, as of late Tuesday, that would culminate on Thursday and Friday, according to Ahmed Abdel Aal, head of the Egyptian Meteorological Authority (EMA).
Abdel Aal added, in a statement Thursday, that low and medium level clouds, accompanied by heavy rains and thunderstorms, would spread over most of the country including Cairo and the North Coast.
Floods can be expected on the mountain chains of the Red Sea and Sinai, and medium and heavy rain in Upper Egypt.
He added that lower temperatures and active winds are anticipated during this wave of bad weather, possibly disrupting navigation.
Mist would hinder visibility on roads in the morning, Abdel Aal pointed out, adding that EMA would advise governors to take precautionary measures against rain.
Meanwhile, meteorologists expect mild weather on Friday along the western coasts; moderately warm weather in the capital, Lower Egypt and the northern part of Upper Egypt, and hot weather in the southern part of Upper Egypt during daylight time.
Maximum temperatures predicted for Friday in Cairo: 27C, in Alexandria: 24C, in Sharm el-Sheikh: 31C, in Luxor: 34C and in Aswan: 37C.
Emad Mikhael, head of the Irrigation Authority, said precautionary measures had been taken against upcoming seasonal storms by lowering the water level in channels as much as possible so they can absorb the rainwater, especially in Alexandria.
Edited translation from Al-Masry Al-Youm